Q&A with Marti Butler, Operations Engineer
As part of our new series of 'Meet the Team' blogs, this month we sat down with the lovely Marti Butler, one of BaseKit's longest-serving team members. Now working as an Operations Engineer, we found out more about her incredibly varied background, including how she got to where she is now:
How long have you been at BaseKit?
8 and a half years!!

Could you tell us a bit about your background? How did you get into the industry?
I grew up in Hampshire and left home at 16. I was a skateboarder for a few years. I then worked through 2 ski seasons when I was 21 and 22 years old as a chef and cleaner. After a string of admin jobs I grew tired of not having a decent, worthwhile, brain-stretching job so I went to uni as a mature student, studying for an HND in Computing at Sheffield. As part of this, I had a year-long placement in Amsterdam at a call centre. I finished uni when I was 26 and went straight into work for PlusNet, where I started my programming career using PHP and Java. After that, I then worked for Coolbeans (1 year), Namesco (5 years) and now BaseKit (8 years).

There's been a lot of discussion lately about the importance of women in tech. Is this something that's important to you? Have you seen a change in recent years?
This is really important to me. I absolutely love the fact that there are more women in tech nowadays. I have always been surrounded by men – both in skateboarding and my career, where sometimes it has felt quite a lonesome act being a minority. I believe the balance of gender is good for the soul and the business. Women can bring a different set of skills to a team of men and the more dispersion, the better. Over the years attitudes have changed a lot. It is still a very competitive place to be in but I think the viewpoint has changed to open source, open mind.

What about in the future – is there anything you would like to see change?
I would love to see more confidence in women in tech. Enabling them to ignore certain stereotypes and move up the ranks to more seniority is so important. The changes so far are great, but we still need to keep pushing for equality.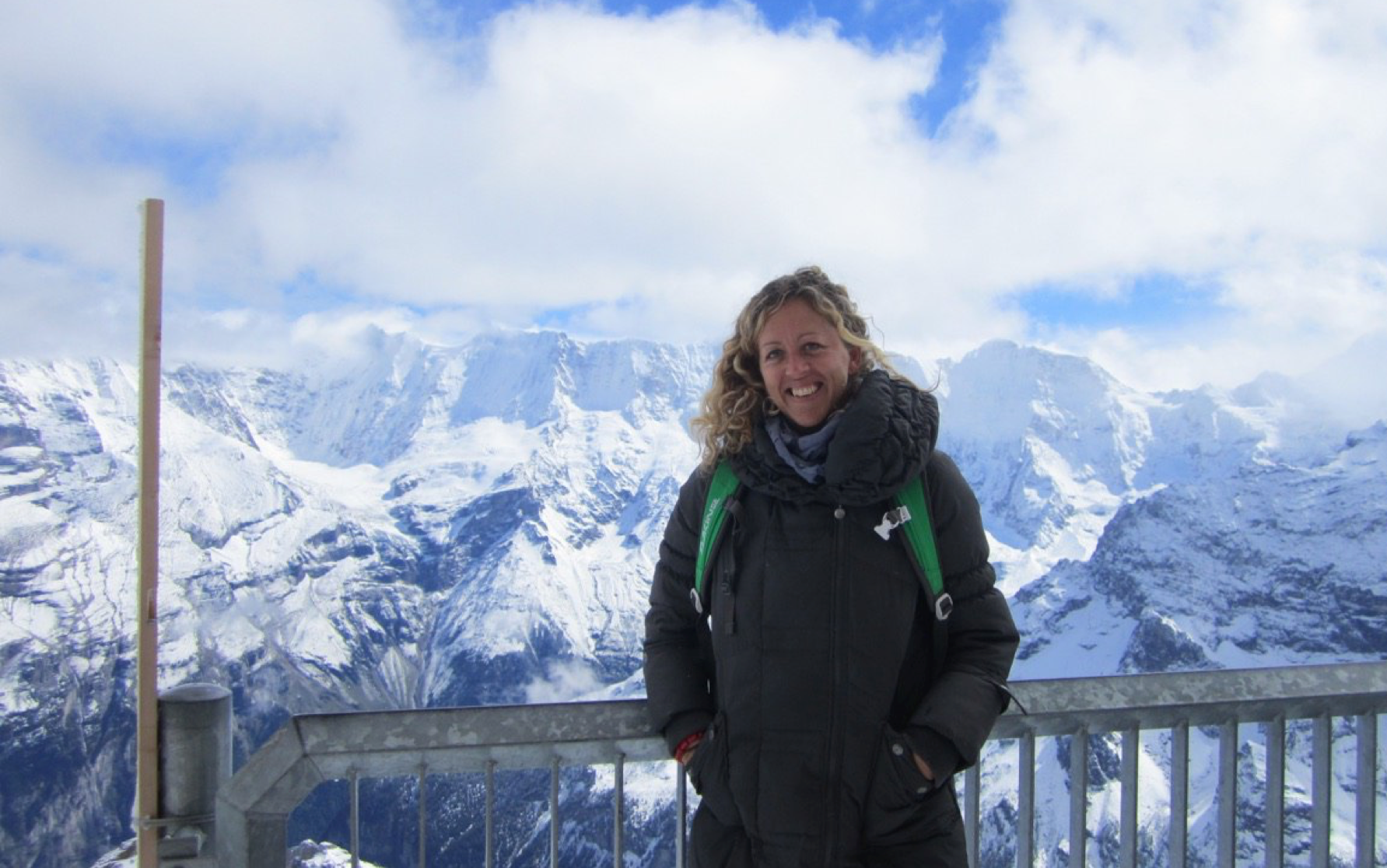 What does an average day in the office look like for you?
8:30 Start.
8:31 Coffee!
8:31 – 10:30 Dealing with any devops issues which could be builds failing or deployments failing; working on Jira tickets to automate tasks.
10:30 Standup team meeting
10:30 – 12:30 More automation and modifications on several git repos
12:30 – 13:00 Fresh air: a stroll into beautiful Bristol city centre to eat.
13:00 – 16:30 Interacting with Cloud services, updating and installing services in Kubernetes, configuring Jenkins pipeline jobs.

What's the best thing about your job?
Constant learning and working with a great team.

And how do you spend your spare time?
Being a mum and getting outdoors!

If you weren't a developer, what would you be?
A snowboard instructor or gardener.