What is a micro business?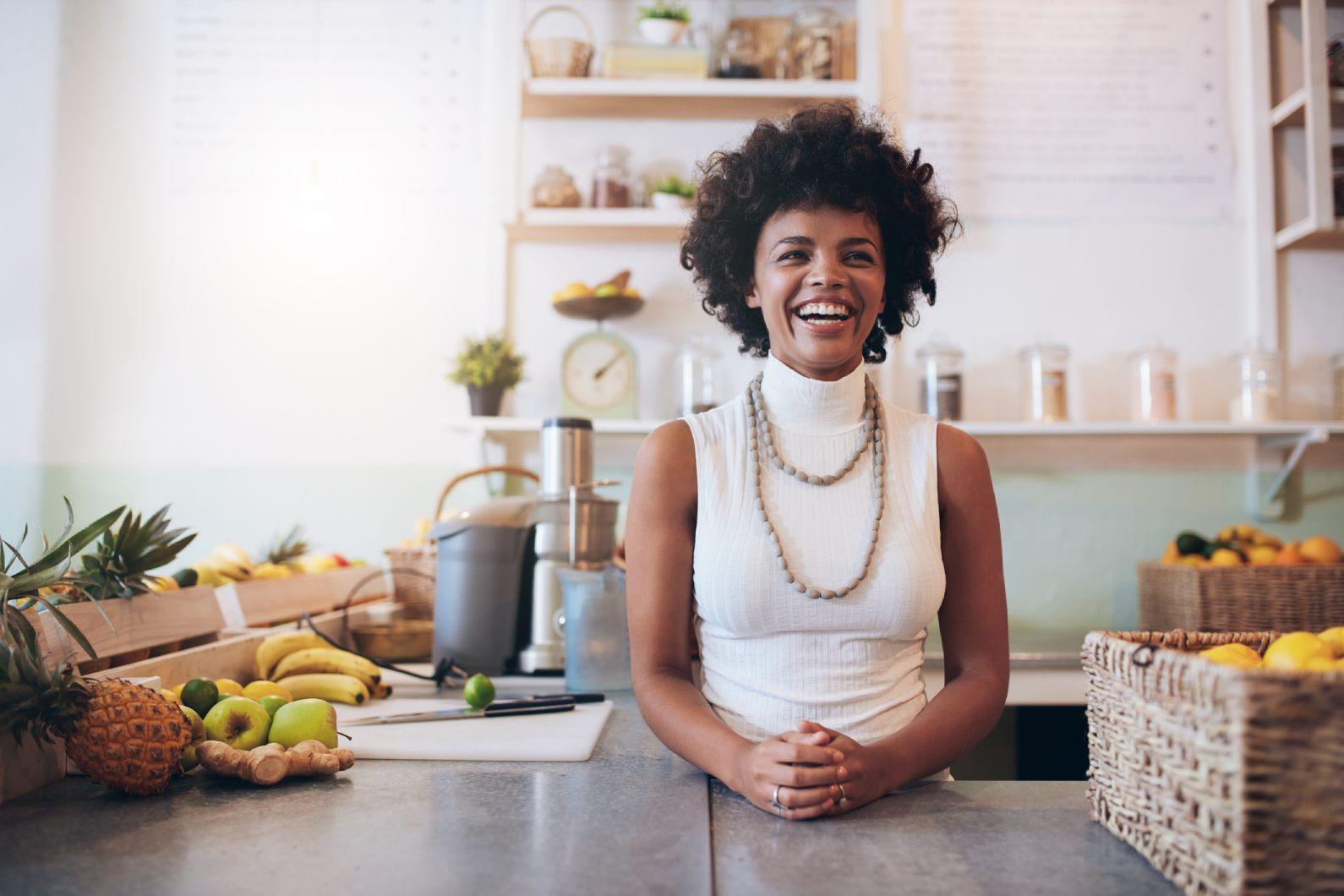 The term 'small business' is well known, but what is a micro business? Are they the same thing? With the rise of self-employment and the growth of small enterprises in recent years, micro businesses are an important part of economies worldwide. Official figures on micro businesses are few and far between, however the ILO estimates that more than 90% of businesses in most countries are small businesses, which includes micro businesses.
In this blog, we look at the definition of a micro business, explore examples of micro businesses and the challenges they face.
Micro business definition
While a small business can have tens or even hundreds of employees, micro businesses are considerably smaller.
Put simply, the definition of a micro business is a business that has fewer than 10 employees, including the business founder(s), or is run by a single owner as a sole-proprietorship.
The difference between a micro business and a small business
Technically, a micro business is a small business – a very small one! The main difference between the two is to do with the number of people employed. If the company employs fewer than 10 staff, it's a micro business not a small business.
The other major differences between a micro business and a small business are the revenue generated and/or the start-up costs. These parameters vary by region. For instance, in North America, a micro business is a business that requires less than $50,000 start-up capital. In the UK, a micro business must have a turnover of less than £632,000 per year, a balance sheet of less than £316,000 or employ fewer than 10 people to qualify for simplified tax filing requirements.
These definitions tend to be used more in official purposes, such as taxation, finance and governmental statistics-gathering than in the general marketplace. However, it's useful for service providers to understand their customers; their revenue and operational costs are good indicators of how micro businesses might choose to spend their budget.
Micro business examples
Micro businesses range from lone service providers to tiny enterprises. Some examples of micro businesses are:
Consultants – individuals who exchange their knowledge and skill for payment. For example:

Marketing experts
IT specialists
HR managers and directors
Business consultants
Finance professionals
Service providers– whether a one-person enterprise or a business with employees, service providers run varied micro businesses:

Photographers and/or videographers
Dog walkers or dog grooming businesses
Hairdressers, beauty therapists and wellbeing professionals who may work from home, rented treatment spaces, or at events; they may work alone, in partnership or employ others
Taxi drivers
Tradespeople such as builders, electricians, plumbers, and gardeners; these micro businesses may employ people flexibly, depending on workload or season
Educators/instructors – micro businesses in this category teach people a skill or educate them in some way:

Arts teachersoffering private or group tuition for dance, drama, music and other arts
Tutors who support students in a range of subjects
Fitness professionals such as personal trainers, exercise instructors, and coaches
Micro business challenges
Micro business challenges tend to fall into four categories:
1. Marketing
Marketing is often a challenge for microbusinesses. As one-person enterprises or very small teams, they have to do everything themselves. This is not only time-consuming, it's difficult to build brand awareness when there are many plates to spin. Effective marketing for microbusinesses is simple yet effective. The method varies per business, but the point is that the return justifies the spend.
2. Workflow
Large businesses have systems in place, access to a wide range of software and established processes. For microbusinesses, workflow poses a challenge because systems develop organically. The business owner does the best they can – they may even make use of software or digital tools to help them with things like customer bookings. However, as their processes have developed to fit them and maybe a few staff, inefficiencies creep in. The very workflows that micro businesses rely on are often labour intensive and take up a lot of time.
3. Customer service
Inefficient workflow impacts the customer experience. Often, clients are very happy with the service they receive and the person they deal with. However, the experience of making a booking, paying for the service, receiving contracts and receipts involves a lot of back and forth. Because micro business owners are occupied with everything else involved with running the business, they may be slow to respond to customers.
4. Time
Underlining all of the challenges microbusinesses face is time – or, a lack of time! Whether it's a solopreneur or a small team, on any given day micro businesses have to do their paid work, catch up with admin, stay on top of marketing, manage customers, and keep clients happy. Not to mention, they need to spend time with friends and family, exercise, work on the business (not just in the business), eat and sleep.
Micro business vs small business challenges
Small businesses face similar challenges to micro businesses, although there are subtle differences.
A small business may find it easier to manage marketing than a micro business. However, workflow can still be a challenge. Often small businesses are micro businesses that have grown, and the challenges around workflow grow with the company.
Time management is perhaps a little easier for small businesses. With more staff comes the possibility of distinct roles and responsibilities, so one person is not juggling everything. This leads to a smoother customer experience.
How to help micro businesses with their challenges
To successfully grow, micro business owners need the support of reliable software, systems and suppliers. A website is an absolute must for any business, but that's not all.
As the list of micro business examples shows, they are a varied group and are diversifying all the time. The challenges they face around simplifying workflow and improving the customer experience can be solved with user-friendly tools.
If you want to support your micro business customers, but you're not sure how, perhaps a digital tool would help them? Our blog on the cloud-based products every small business needs is full of ideas. Or contact our team using this form; we'd be happy to help.