BaseKit launches website migration service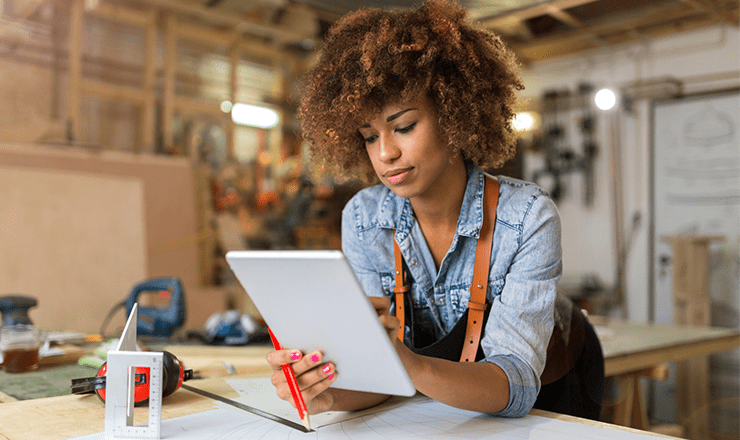 When a website undergoes substantial changes in location, platform, structure, content, design, or UX – it's a big deal and has to be handled carefully. For companies who need to migrate many sites at scale, it's imperative to find a solution that allows for careful due diligence with minimal impact for site owners, their end users and the ecosystem in which their sites reside.
The hosting industry is still consolidating fast, with hosting groups acquiring smaller companies and integrating them every day. Migration is therefore a key part of their acquisition strategy, particularly for websites which can be a much more complicated process than migrating other products such as email or storage.
At BaseKit we have noticed a shift in the demand for fast, large scale site migrations from partners looking to have all their website customers on a single platform. It simplifies support and marketing and offers substantial savings by eliminating the need to pay for expensive legacy platforms.
We have seen some hosting companies running multiple platforms for different website customers which can be complex and expensive for their support teams to manage.
Through starting to work recently with new and existing partners to support their migration projects, we have done our due diligence and found what we believe is currently the best tried and tested migration service we know. It successfully delivers migration quality at speed and removes any extra complexity and pressure away from our partners.
Now, with experience under our belt, we're confidently rolling out our own BaseKit migration service so others may gain from the fruitful customer loyalty – and savings in time, money and resource – our migration service can afford.
The BaseKit approach to site migration
At BaseKit, our approach to migration is a combination of using automated tools and manual input by a dedicated team. Automated tools are critical for efficiency – for example, importing website pages, SEO tags, images, and redirects – but we believe they need to be complimented with manual input in order to guarantee the quality of migrated sites.
We know that other parties lean more towards fully automated imports but in practice, we believe this can produce results that are below acceptable quality for our partners and their customers.
We can migrate websites from any website platform and we are only limited by the features that we can replicate in BaseKit. For legacy platforms – which tend to be where migration projects are focused – we would expect a migration to essentially upgrade a website to a fresher, more responsive layout that will have improved performance and look better across all screen sizes. For more current platforms, we are looking to create a site that is visually and functionally equivalent.
To achieve great quality we would expect each team member to migrate approximately 4 websites each day. For simple websites with 5 pages or less and no e-commerce this number rises to 6 migrations per day. The team has the ability to scale up and down according to demand, for large projects a throughput of around 2,000 sites per month can be reached.
Key learnings: The biggest pitfall of site migration projects
It's critical to get customer communication right to ensure that expectations are set about what is happening and when. We don't expect migrated websites to be pixel perfect so customers need to be prepared for a change, and a good comms plan will leave customers with a positive feeling about what is going to happen.
It's also important to listen to customer feedback about their migrated website and answer their needs wherever possible. Where there are simple changes required to keep customers happy and loyal then it's worth taking the time to listen and take action quickly.
It's easy for others to talk about automated migration that can be relatively instant and free, and it's hard to convince somebody that a paid service that can take weeks or months to migrate at scale is the right way to go. But we've seen how manual input in this process can produce far higher quality websites and happier customers.
Case study
One of our partners, a large European hosting group, has recently successfully migrated thousands of sites from several site builder platforms to BaseKit. Site migration plays an important part in their ongoing consolidation strategy.
The migration team was cost-effective. At its peak, the team consisted of 20 migration resources working with several project managers responsible for managing the migration workflow and quality. The throughput of this team was approximately 1,000 site migrations every month.
The team used a combination of automated tools for efficiency, complemented with manual input in order to guarantee the quality of migrated sites.
The average cost of the migration meant the hosting group got a return on investment vs retail price within 3 months, as well as substantial cost savings when the legacy platforms were terminated and no longer needed to be paid for or supported.
The future of website creation and migration
Currently we believe the BaseKit approach has the best combination of simple tools and input from an established migration team to create great looking migrated sites. Fast. We can make it easy for our partners to migrate websites with clean and attractive content in super quick time. However, in the future we are a big advocate of AI and would love to see AI being used more in website building in general.
With recent advancements in text and image processing like GPT-3 to create convincing, human-like text and DALL-E 2 to create incredible images from a simple text description, it's easy to imagine a future where AI will be used to create or migrate and improve websites automatically, even with completely new images and text. Rest assured, we'll be on the pulse of offering the best migration service there is for speed and great quality.
If you're considering high quality site migration at scale contact us  to learn more.