From acorns to oaks: how small business supporters can grow tomorrow's brands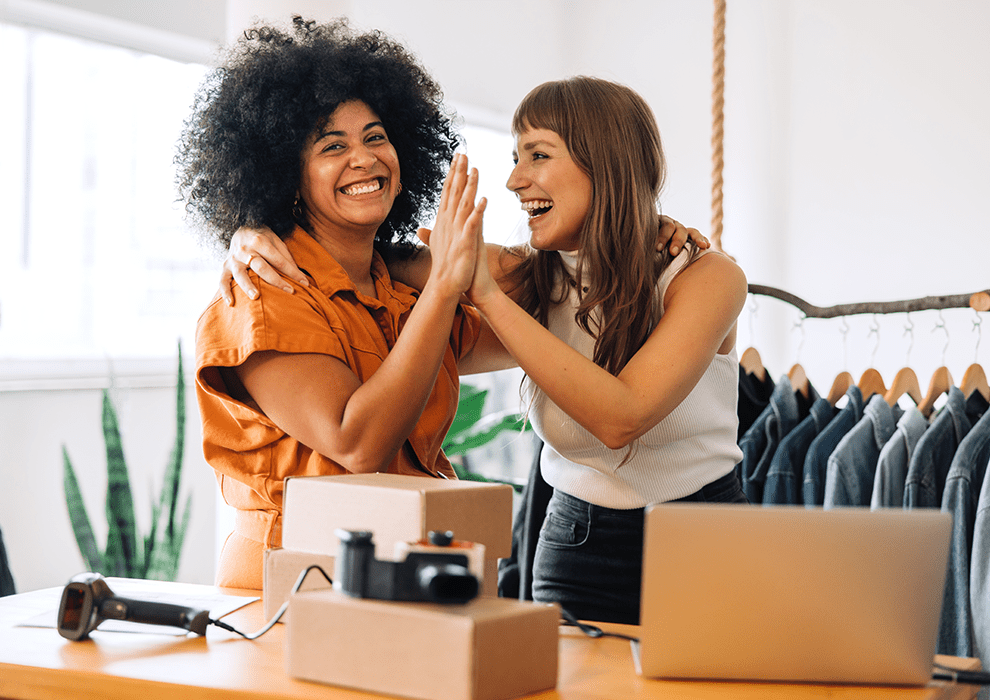 Almost every one of today's biggest global brands grew from a humble small business. UPS's 120,000-strong global fleet began with a single bicycle delivering parcels around Seattle. Samsung started life as a South Korean grocery store. IKEA grew from a 17-year-old selling stationery by mail order.
The entrepreneurs launching companies today have the future of business in their hands. They might be small operations now but they represent a huge opportunity for companies willing to invest in their success.
Small business owners are serious customers
For the companies supplying business software and digital solutions, those small businesses aren't always on the radar. Their buying power appears limited, and it's hard for vendors to meet their sales targets by focusing on the SMB market. But doing so risks overlooking the ambition behind those small businesses.
There's a common perception that small office/home office (SOHO) companies aren't interested in the same digital tools as bigger companies. But major brands like Facebook, eBay and Google were all part of the SOHO market once as well. If a small business is aiming to grow beyond their roots, they're likely already looking for the tools that will enable that leap forward.
Plus, not all SOHO companies are the same. For every one that runs on a small budget and serves a small or local customer base, there's another with high turnover and customers all around the world. They might only have a handful of employees but that doesn't mean they don't need powerful digital tools to streamline their operations, or have the budget to invest in them.
Don't write off those small businesses because of their size. If they're looking for vendors to meet their digital needs and don't think you're talking to them, they'll end up finding a competitor who is.
The small business banner is already flying high
The need to support and empower small business owners isn't a cause that only we at BaseKit believe in. Around the world, governments and international organisations are stepping up to champion these entrepreneurs now, and help pave their way to becoming the businesses of tomorrow.
In the UK, steps are being taken at a legislative level to support small businesses and close the digital divide. The government's Digital Strategy includes the target of rolling out gigabit broadband to every home and business in the country, which will empower anyone to launch and run a business online regardless of their location.
In addition to that, they're also investing over £500m to the Northern Powerhouse Investment Fund, to support SMBs in the north of England and address the country's regional imbalances.
The United Nations Development Programme (UNDP) is also championing small businesses on a global scale. In particular, the agency currently runs Accelerator Labs in Bangladesh and Haiti, where digital tech has been identified as a way to both boost the informal economy and tackle unemployment. By surveying informal business owners and learning their needs, the UNDP is helping inform policy decisions to better support the sector.
Big brands are investing too! According to Okra, Amazon Business was the fastest growing app in 2022, growing its customer base by 341% by offering an immediate solution to business professionals who were already comfortable with shopping on Amazon for personal use.
Investing now builds trust for the future
There are already major tech and IT vendors reaching out to invest in small businesses. Ingram Micro's SMB Alliance offers resources, training and financial support to help small business owners reach out to the enterprise market regardless of their budget.
Meanwhile, TD Synnex helps small businesses manage their pipeline, bids and orders through their SMB Accelerate service, as well as reach new customers and deals with SMB Connect. These initiatives are all about investing in small businesses as future customers and starting that relationship early.
Sometimes it's about cost, and meeting small businesses where they currently are. Extend offers for SMBs so that they can afford your products now. Once they experience the value in what you're offering, they'll become loyal customers and that discount will be paid back in the long-term.
If you can't offer the full service at a discount, think of how to get small businesses on board with tiers instead. That way they can access what they need right now to set up or streamline their business, then scale up the service as they grow.
But discounts and lower tiers aren't the only way to start serving small business customers. If you can't offer your products for less, you could offer them guidance on ways to run their business more efficiently or get started with digital tools. You're extending your expertise and that builds trust – when those small business owners are ready to buy, they'll remember who invested in supporting them earlier.
We're on a mission for tech democracy for small businesses – are you in? Request a demo of our software, or get in touch to see how we could collaborate.