Meet Gabbi, Project Manager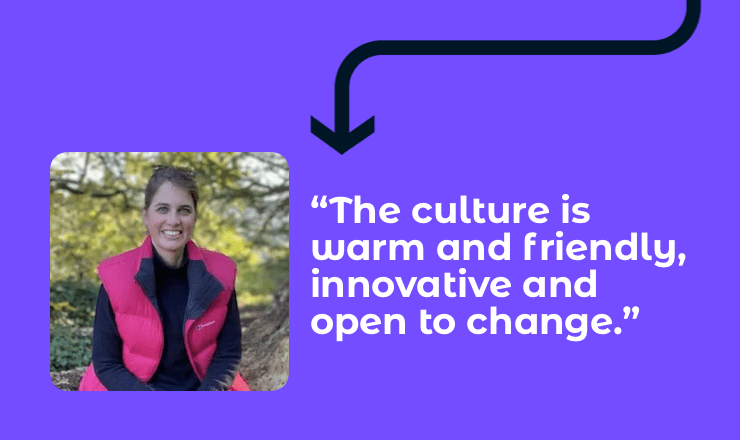 Indispensable partnership is one of our values at BaseKit. Our success depends on the success of our partners, so we give them our time and attention generously. From the moment a new partner signs up, we strive to deliver a smooth onboarding process and help them launch as quickly as possible.
Enter our new Project Manager Gabbi Desyllas.
Tell us a little bit about your experience?
I started my career in market research where I was analysing data and writing reports for our clients, but my passion has always been to work at events and to organise things.
I decided to follow my passion and began to work at a sports marketing company in South Africa where I was involved in organising, as well as measuring the success, of large sport and entertainment events across the country.
I moved to the London office and continued to work at very large sporting events, as well as being involved in the strategic and insights aspects, which gave me the opportunity to not only attend these events but to also travel.
After 6 years in the industry I decided I wanted more fixed hours so I decided to go back to market research and joined a market research/SaaS company but to work on the project management side rather than as a researcher.
I really enjoyed the professional side of project management and after 3.5 years I was at the point in my career where I wanted to gain more experience in project management in different industries which led me to BaseKit.
What most attracted you to work at BaseKit?
I liked that it was a small company in Bristol, and the people seemed very friendly and the culture felt right for me.
What does your new role involve?
My main role is onboarding our new partners but I am also involved in managing some internal projects.
How would you describe the culture?
It's very warm and friendly, innovative and open to change.
What are your main goals?
My main goal is to improve our onboarding process as well as how internal projects are run from a project management perspective. For my own personal development, I'd like to learn more about different project management techniques, specifically working with teams who are using agile project management.
Favourite thing about BaseKit?
The work-life balance is phenomenal.
What do you enjoy doing in your spare time?
I love walking, meditation and yoga, spending time with family and friends and exploring new places.
Interested in joining the BaseKit team?
We'd love to hear from you! Check out our careers page for the latest BaseKit vacancies.