BaseKit's top tips for good mental health and wellbeing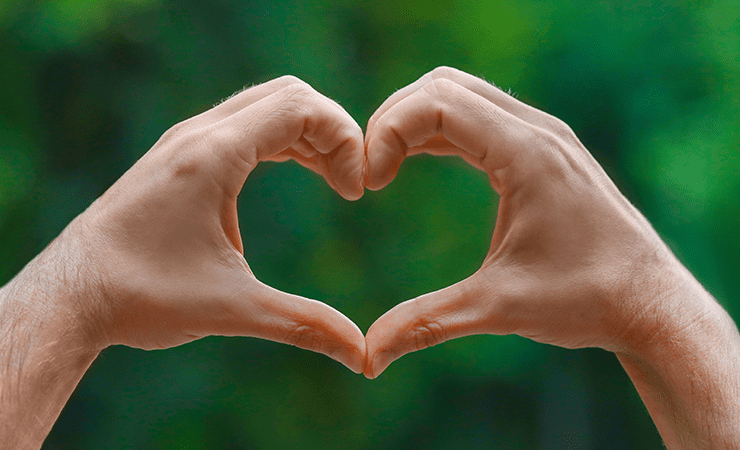 Here at BaseKit, the mental health and wellbeing of our team is our priority. Having shortened our working week to just 36 hours, as well as frequent check in's through Spill, we're always striving to ensure our colleagues are feeling their best, and we're doing all we can to help if they're not.
In time for 2023's Mental Health Awareness Week, we asked everyone for some tips on how to ensure they keep their mental health and wellbeing in check. We wanted to share these, to try and help those who may be struggling, or, just need some extra help day to day to feel good….
Keep active
It's scientifically proven that by performing some sort of exercise makes you feel better. But we all know that doing this can sometimes be a struggle. We'd suggest just starting off small, whether this is just a 10 minute light jog around the block, to walking 20 minutes on the cross trainer at the gym, as soon as you get your body moving, those happy endorphins will start to kick in and the big challenge you thought was ahead of you, becomes easier to conquer.
"Going out for a run always puts me in a positive headspace. Even if it's raining or cold and I really don't want to go, I always feel better afterwards. Building time into my routine to do this at least a couple of times a week has been a real game changer."

"I've always really struggled to find exercise I loved doing ever since I quit team sports after university, it's taken me time, but I realised I was always putting pressure on myself. Just setting myself little goals to head to the gym one or two times a week, I found that easing my way back into it helped, now I'm there four/five times a week doing different classes. I feel my brain getting foggy even if I miss a day so I make sure I keep this up, even if it's for only 20 minutes."
Get outdoors
Spending time in nature can have a real positive impact on your mental health. Whether this is tending to a small flower box in your window, to visiting your allotment, walking through your local park or sitting in your garden. Any amount of time doing this is good for us, and a lot of the team here at BaseKit love it!
"I find a huge benefit in my own mental health is taking my dogs out for a bit of fresh air, it helps clear the mind".
"I've recently got into gardening, not in a huge way, but just planting a few herbs here and there, and heading to the garden centre to find nice plants to put in our beds. It really takes my mind away from everything, and gives me time to focus on something so relaxing."
Be kind to your mind
Work and life can sometimes become overwhelming, and you can find yourself feeling lonely and not sure what to do to escape that feeling. This is why taking time out, and being kind to your mind is super important. Whether that's taking yourself away from your desk in your working day to focus on something else, or starting your day with some mindfulness techniques.
Everyone here at BaseKit has the opportunity to step away if they feel overloaded, with weekly free yoga classes, and monthly team quizzes. We also work with Spill, to ensure that everyone has the chance to reach out to a therapist to discuss their feelings if it's getting a bit too much.
"Meditating each morning is a great way to keep me centred and present. With two small kids my life can be quite stressful and hectic. A daily meditation is an act of kindness to myself, and really important to my mental health."
"Don't drink when you're feeling low. We often drink/party to reward ourselves, but when we aren't in the best place that budget could be better used on some self care. A therapy session costs less than a typical night out in my experience."
"I often fall into the trap of just not taking a break. With two small children to tend to early mornings and evenings I feel pressure to keep ploughing through lunch to get everything done in a typical day. However… I have found that if I just step outside with a cup of coffee and "breathe" for five mins, it makes me feel better, and more efficient!"
"I find that going outside for a walk, or changing up my scenery helps alleviate mental stresses that build up. If this isn't possible, yoga, meditation or simply taking a few deep breaths help calm my mind."
If you are struggling, we've found that these websites are really helpful and full of advice and tips on what you can do for better mental wellbeing:
Mental Health Foundation – https://www.mentalhealth.org.uk/
Mind – https://www.mind.org.uk/
Samaritans – samaritans.org
Calm – https://www.thecalmzone.net/
"There is hope, even when your brain tells you there isn't." – John Green, Author.