Managing stress –  The Stress Bucket Analogy by Emily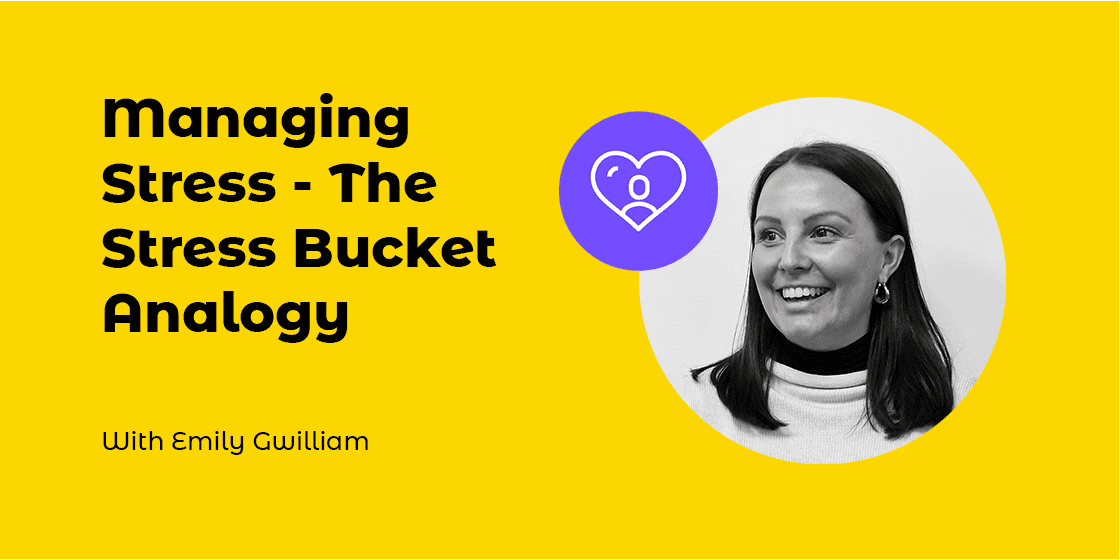 Today, Wednesday 1 November, marks International Stress Awareness Day. As part of BaseKit's ongoing commitment to promoting discussions around mental health, Emily, our Campaign Marketing Lead, shares insights into managing stress and her personal experiences in finding ways to alleviate it.
Stress is a common part of life, and learning to cope with it can be quite challenging. I've encountered various forms of mental health struggles, and I'm constantly searching for effective ways to ensure they don't disrupt my daily life. Four years ago, I underwent Cognitive Behavioural Therapy (CBT), which provided valuable advice and techniques for stress management. I still apply the lessons I learned from that experience on a daily basis.
While stress is not typically classified as a mental health disorder, it is closely linked to our mental well-being. It often becomes a cyclic relationship where stress can lead to mental health issues, and mental health issues can, in turn, intensify stress. I personally went through this cycle, but I now feel equipped to handle these emotions.
One significant breakthrough for me was the concept of visualising my emotions and using the "Stress Bucket" analogy. Stress, in small amounts, can sometimes be a motivator, providing the energy to complete tasks. However, it can become problematic when it persists for extended periods or becomes overwhelming.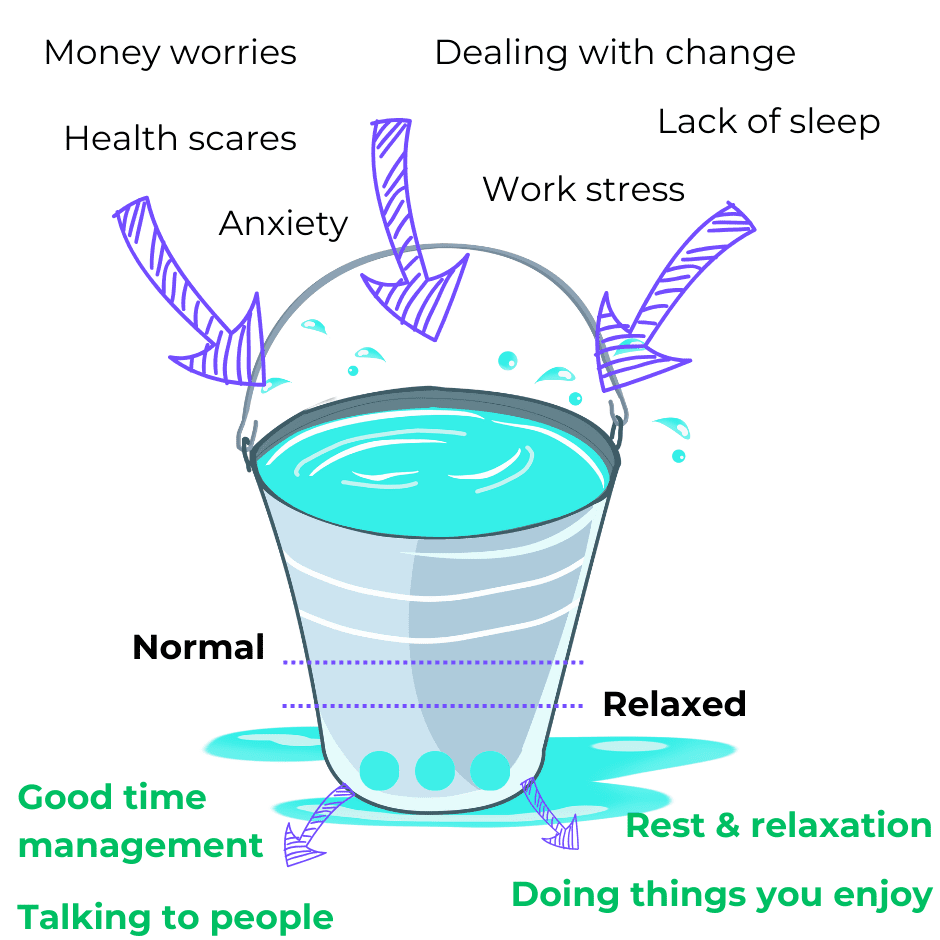 I liken the stress bucket to my mind. Each day, various stressors pour into it, gradually filling it up, like water filling a bucket. During times when I'm feeling reasonably well and can manage these thoughts, my mind (or the bucket) doesn't overflow and affect me negatively. This is because I engage in activities I enjoy to relieve my stress; for me, going for a run or a walk is really effective. In the analogy, these activities act as the holes at the bottom of the bucket, allowing the stress to drain out, maintaining a manageable level.
Ensuring that you engage in enjoyable activities and keep your stress at a manageable level can be challenging at times, and building resilience may not always be an option for everyone. Nevertheless, understanding your stress triggers and being prepared is a good starting point.
Picture your mind as the bucket. Reflect on the activities you take pleasure in on a daily basis and strive to incorporate them into your routine to maintain a stress-free mental space.
At BaseKit, I'm fortunate to have a supportive network of colleagues I can turn to when I'm feeling stressed and struggling, and the flexibility in my workday helps me build a more balanced and less stressful life.
If you are in need of help, advice or tips, these are some other resources that myself and the team at BaseKit have found useful:
Mind – Managing Stress & Building Resilience
Mental Health UK – Stress and how to cope with it