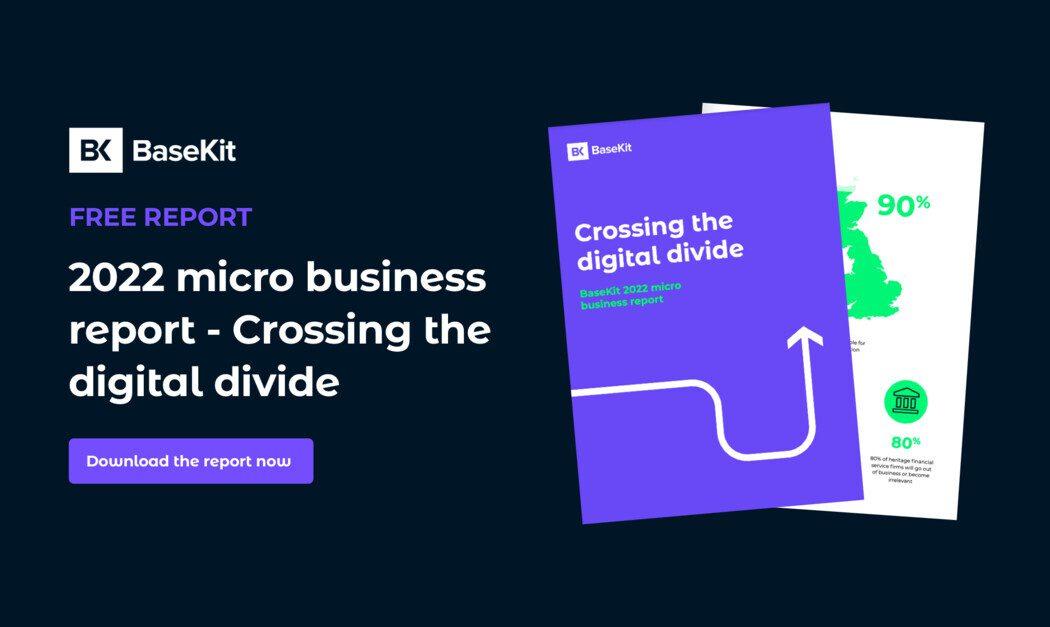 2022 micro business report – Crossing the digital divide
By the end of 2030, gigabit internet will have been rolled out to every home and business in the UK, the average monthly data use on wireless cellular networks could increase to 600GB per person, and 5G mobile will be available for 90% of the UK population, with 6G hot on its heels. That's to say nothing of the global influence that new tech will have on digital payments, data sharing and automation.
Such changes are bound to have an effect on businesses – and they will either be left behind or catapulted ahead. At BaseKit we are on a mission for tech democracy for small businesses, we want anyone with a business idea to have the confidence and ability to set up a business and thrive online.
To inform our mission, in August 2022, we commissioned an online survey with YouGov among 529 micro businesses in Britain to discover more about the significance of the digital divide for the small business economy.
Our research shows it is clear that a digital divide is very much in place.
26% don't have a website
77% are unlikely to search for new digital tools
39% don't know who to trust to provide those digital tools
Our findings suggest, to be part of the digital future, micro business owners will need more than gigabit connectivity, they will need support, and the lion's share will fall to companies with micro business customers. 
What you'll learn from this report
Discover the full research findings and dive deep into four main areas:
Micro business owner expectations
Micro business owner motivations
Barriers to adopting technology
Winning micro business owner loyalty
We want this study to spark collaborations, open ecosystems, inspire new technology, and inform new purpose driven agendas to educate, champion and enable micro businesses. Download the report now and discover the findings for yourself.