Celebrating BaseKit working mums this Mother's Day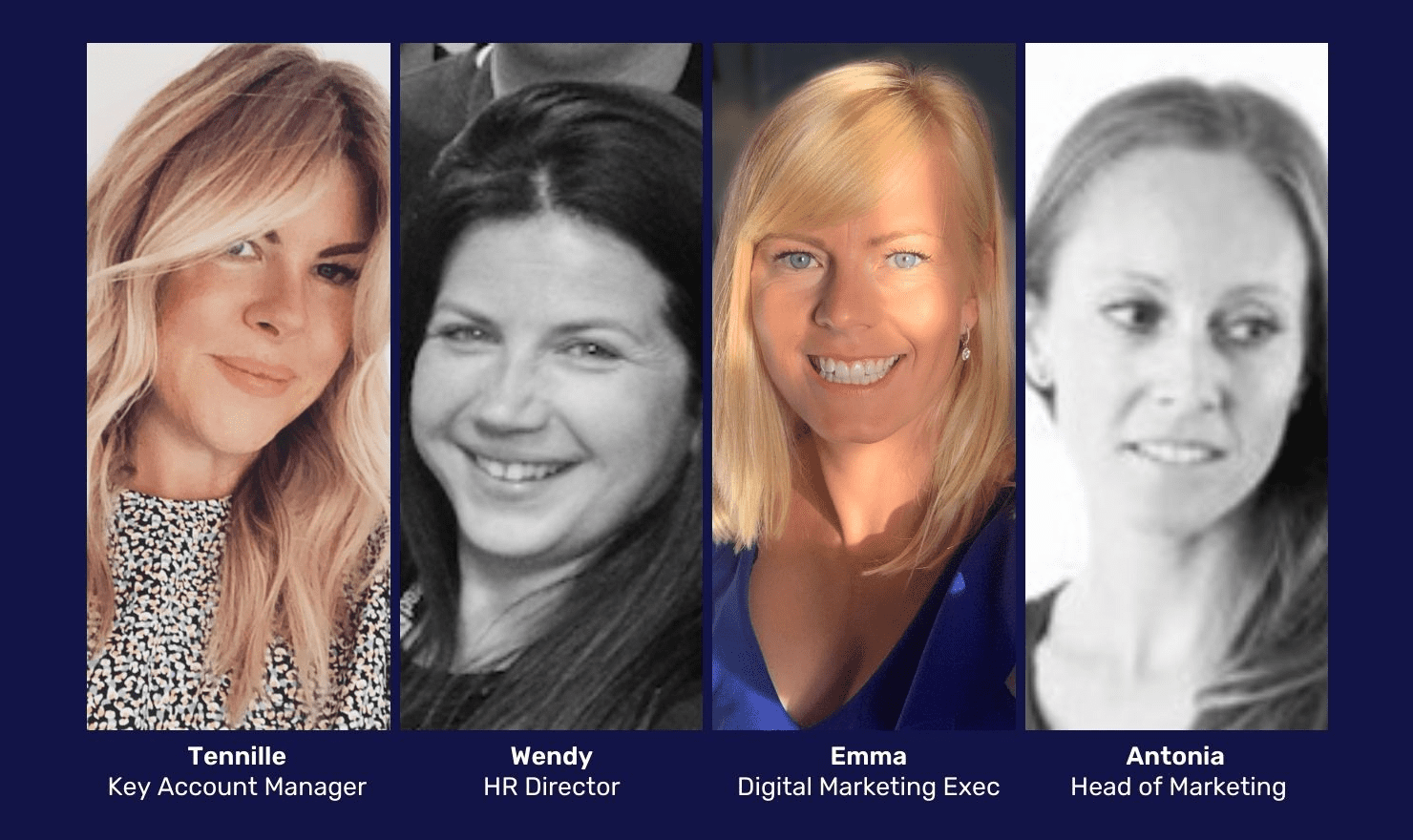 Balancing family life with work responsibilities is no easy feat! But our working mums do just that, make a huge contribution to the business and are key team players. So, with Mother's Day approaching, we wanted to take a moment to celebrate the incredible mothers here at BaseKit.
To get a feel for what it's really like to be a working mum, we spoke to four women who proudly fill that role. Global Key Account Manager, Tennille; Wendy, HR Director; Antonia, Head of Marketing; and, Emma, Creative Digital Marketing Executive, were generous enough to share what they've learnt as a mother in business. They pulled no punches and their responses were heart-warming, exciting and inspiring.
For all of you working mums out there, know that we see you! Here's what the four of them had to say, we hope you find it as awe-inspiring as we did.
Mum guilt: the ultimate challenge for working mothers
We all have challenges in our daily life, they're often what keep things interesting! But for mums who work, one challenge in particular can be debilitating: mum guilt. Global Key Account Manager Tennille put it best:
'My biggest challenge as a working mum is probably the guilt factor, feeling like I am not spending enough quality time with my girls. There are only so many hours in the day, and it can feel like you are spread thinly between your various work and life commitments.'
Both Emma, Creative Digital Marketing Executive, and Antonia, Head of Marketing, echoed the challenges faced by working mums. They concurred that keeping up with children and giving their attention to work could be physically and mentally tiring, with Antonia pointing out that
'there is not much time to spare for yourself before 9pm.'
For our HR Director, Wendy, the biggest challenge of being a working mum was the unpredictability children bring:
'I reckon I'd make a great juggler, however you can't always legislate for what your children are going to do next.' Just like you can't predict everything work or clients will throw at you during a perfectly planned day, having children means life is full of surprises. Wendy said, 'a memorable highlight was my youngest appearing on a work call having painted herself green!'
Overcoming the guilt by making time for family and work
Amongst the challenges noted by our brilliant working mums, there were plenty of optimistic moments too. Perhaps the most notable is the space for family life afforded all of BaseKit's parents, not only the mums. Wendy summed it up:
'Being a mum at BaseKit means I can be there for my children when they need me to be.' All of the participants we interviewed agreed that the possibility of fitting school routines, childcare and family life into the working day was beneficial.
So, what does that look like for our working mothers? It might mean having the space to enjoy time with the family or do the school run.
'Some mornings we have breakfast together as a family and some days my daughter has breakfast at nursery with her friends,' Emma said. 'I pick Lola up from nursery and catch up with work later.'
It might be taking care of the children practically. Tennille explains the after-school routine:
'I make them an afternoon snack and then head back to my desk to finalise actions for that day. On the odd occasion I will log back on once the kids are in bed to finalise anything I didn't complete that day.'
The key here, as Tennille's account shows us, is that there is zero work guilt applied from BaseKit. Mums always want to do the best by their children and we can't stop them feeling guilty about working. What we can control is how we respond to working mums: positively, with trust and patience, so that there is no guilt-trip applied from our side.
For working mums, it's about finding a balance.
'I know by a certain point in the day I have to close the door on my work and open the door to be there for my children,' says Antonia. 'BaseKit is super flexible and supportive. I feel absolutely no pressure to worry if my plans have to change suddenly to accommodate my family.'
Flexibility is at the heart of how BaseKit operates
BaseKit operates very flexible working practices across the board. We want all of our employees to be fulfilled, engaged and happy at work. And it's no different at all for our working mums!
Let's be honest, family life can be demanding. From school events to children being sent home sick, from parent-teacher evenings to keeping up with the daily routine, there are a lot of things going on! Flexibility is key to working mums. We asked our participants to share their thoughts on how flexible working has supported their work life and mothering.
'I hugely value the culture and flexibility at BaseKit which flows from the top down enabling us working mums to be there when it matters most. My children also love the fact I am available to drop them off at school and am there to collect them,' said Wendy.
The flexibility on the school run is a huge benefit for Tennille too, and she loves that she can organise her day around this:
'Most afternoons I have the flexibility to collect my girls from school at 3.30pm which I ensure I block out in my calendar in advance.'
Support for working mums has a positive impact for all
We dug a little deeper to understand why flexibility makes working mums feel so supported.
Speaking to Global Key Account Manager Tennille, she explained that
'BaseKit offers the flexibility to attend any of my daughter's school events during the day and trusts you will make up the work time at some other point within your week. If a child is sick, they allow you to either take time off with your child or cut back on your work day commitments to offer them the much-needed focus.' Being a mum is often a thankless task, however an employer that has your back makes things that bit easier. Tennille added, 'I applaud BaseKit for its level of flexibility when it comes to being a mum and juggling a career.'
The desire to have a career doesn't go away with motherhood as the response from Antonia, our Head of Marketing, made clear. 'The flexibility offered by BaseKit is extremely important to me.
'It makes my life so much easier because they know I will get my work done when I can and family comes first. That relationship with the business actually encourages me to do much more. It's give and take, I have more flexibility and I want to give more to my job.'
Being a mum doesn't mean that work is off the table. It's still possible to enjoy a fulfilling career without being penalised for being a mother and BaseKit is proud to support our working mums in that way.
Policies that protect working mums
When it comes to supporting staff wellbeing, enthusiasm is great but company policy is where the real difference is made. That's why we offer a range of options to suit parents.
Mother-to-be for the second time, our Digital Marketing whizz Emma talked about how reassuring it is to work for an employer that's positive about motherhood.
'I'm soon to be going on maternity leave with my second child. We have enhanced maternity leave, taking away some of the financial pressure that arises when you have a baby.'
It's not only the policies around maternity leave that benefit working mums. Emma pointed out that BaseKit's
'dependent leave policy means I can take emergency leave if I need to. BaseKit understands the additional challenges and juggling act of being a mum and the business is extremely flexible and accommodating.'
Working mums make a huge difference to the business
There's no secret here at BaseKit that our working mums make an incredible contribution to the business. From handling key accounts, doing the best for our people and generating new enquiries with fabulous marketing campaigns our working mothers are an impressive bunch. And as much as we value them, we hope they value their career with BaseKit. Listening to the women speak, it certainly sounds that way!
'I love the fact that at BaseKit every day is different for me and there's always new challenges or exciting projects to drive,' said Wendy, HR Director. When you're in a growing SaaS business things move quickly! While BaseKit always offers support to our mums, it's great to know that they enjoy the commercial challenges too.
For Global Key Account Manager, Tennille, being a working mum has given her a new perspective on the world of work.
'Being a mum has taught me the value of patience. Children test every inch of your patience and this has benefited me to empathise with our clients when doing business transactions. Sometimes things take longer than you initially expect and I've learnt to take a step back and accept that slower pace at times.'
Antonia, Head of Marketing, explained that maximising the time available is key to success. She knows that when her kids need her, her attention is on them. But when it's time to work, she says,
'Smaller windows of opportunity to make things happen has made me much more focused and organised to achieve the results I – and the business – am looking for.'
Mother's Day plans: well-deserved rest
For the mums we interviewed, Mother's Day is an opportunity to kick back, relax and enjoy time spent with loved ones. Being spoilt with breakfast-in-bed and taken out for lunch were high on the agenda for Wendy, Tennille and Emma. For Antonia, the simple things in life are the best: relaxing in the sunshine with her husband and children, having fun and spending time together.
While here in the UK we may celebrate Mother's Day in March, we hope that wherever you are, you take a moment to recognise the wonderful working mums in your world.
Mum knows best: career advice for the next generation
To conclude our interviews with the inspirational mums, we couldn't help but ask them for their career advice. How could we pass up the opportunity to share all of the knowledge and wisdom gained by our working mums!
Here's what each member of our team of working mums had to say…
'I'd tell my children to just go for it! Take advantage of whatever opportunity arises,' says Creative Digital Marketing Executive, Emma. 'The world is your oyster and you can achieve anything if you put your mind to it.'
Tennille, Global Key Account Manager, was equally as enthusiastic.
'Having two daughters I want to ensure they understand there is no limit. Reach high, always, and sell yourself, don't back down, always lean forward.' Powerful words indeed.
Echoing Tennille's ambitious sentiment, Head of Marketing Antonia offered the following pearls of wisdom:
'Go with your instincts. Back yourself. Don't be afraid to try something new, even if it doesn't work, failure isn't failing, it's learning. You grow from it and then go on to succeed.'
HR Director Wendy's advice was reflective yet encouraging.
'I always wanted to be a great mum and have a great career, specifically in HR. I would absolutely say to my children to not let anything stand in their way of their dreams.'
Her words show us all that no matter what we think 'motherhood' means, there's no reason that career success and raising a family can't co-exist.
We hope you find our working mum's advice inspiring – we certainly do! Perhaps more than anything though, we hope the words of wisdom here inspire the daughters, young women, and career-driven mums of tomorrow. That our young people, the next generation, can see that anything is possible.
Like what you see? If you're looking for the next step on your career ladder, check out BaseKit's vacancies. We're growing and we're looking for passionate, experienced people to take us to the next level. Perhaps you could be our next working mum superstar?