The value of digital education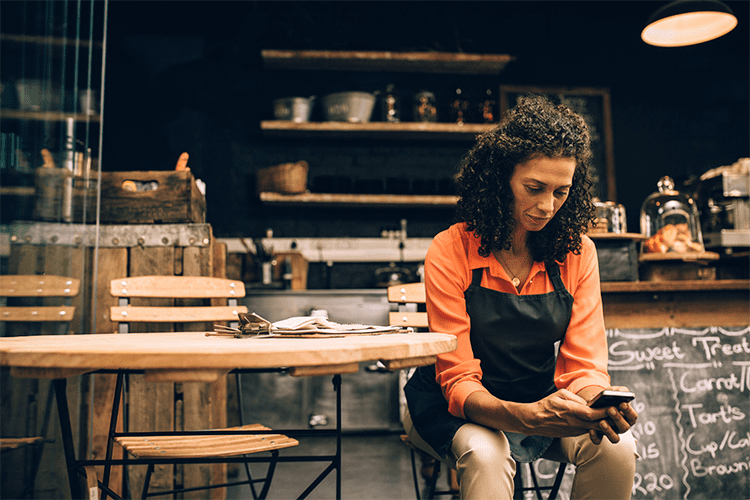 Digital tools like websites, e-commerce stores and online booking systems can do so much for small business owners trying to evolve their business and iron out everyday frictions. But in our recent survey of 529 small business owners in Britain, we found that a digital education gap is holding so many of them back from adopting new digital technology.
We also found that some of the digital barriers varied depending on age. While cost was an equal barrier for all, we found that small business owners aged under 55 typically had less time, and those aged under 44 were more likely to value digital education.
So let's get into how we can overcome some of these barriers with a little more specificity.
Small business owners are unique – embrace that
If a small business owner doesn't know how they're going to use a new digital tool, any price is going to be tough for them to justify. So when the outlay is the main barrier, the way to break it down is to speak to them on their level about exactly what tech can make possible for their business.
Even though we found price sensitivity didn't change with age, the barriers to recognising value will vary. A Gen Z customer who's grown up with tech as far back as their primary school days might know what tech can do for them and just need a guiding hand learning the ropes. But a Gen X or Baby Boomer customer might not even be aware that the problem they have is something tech can solve, let alone how to identify the best tools for the job.
It also means acknowledging that every small business is unique. Together they encompass almost every field and industry imaginable, and they need to see solutions that target the specific pain points in their working lives.
For example, the owner of a small bistro might be drawn to an online booking system because it means they can take reservations without relying on messy paper diaries, and avoid double booking tables because of human error. But for a tradesperson like a plumber or an electrician, they want a tool that means they can get reliable work booked in without needing to answer phone calls night and day.
Companies that support small businesses need to go further than talking about their digital tools in general terms. When small business customers can see how tech solves or streamlines something that's troubling them every day, they can make a much more informed decision on whether the cost is really a barrier or an investment.
When time is the problem, value is the answer
Money isn't the only limited resource for small business owners. Between growing their customer base, keeping up with orders or supplier payments and generally keeping their head above water, they rarely have any spare time to experiment with digital solutions – particularly small business owners aged under 55.
It often comes down to trust and perception. No matter how tech savvy you are, there's a learning curve to any new digital tool. But if you don't have the knowledge or training to feel comfortable grappling with new tech, that curve can feel more like a mountain.
If small business owners are going to commit to climbing that mountain, they need to trust that what they'll find at the top will be worth the time. That doesn't mean promising more and more of what the tools can do. When tech promises the world, it can often feel to business owners like it's too good to be true. Instead try to shift the conversation away from technical possibilities to the practical difference they can make.
If the website building kit you offer has helped your customers increase their orders and revenue, lead with that. If they're worried they won't have the time to set up an online booking system, reiterate how it can save them as much as an hour every week compared to a paper diary. Case studies of your current customers not only prove the value in your digital tools, but also make it clear that you get what small business owners are hoping to achieve.
Supply more than just the tools – supply the knowledge
It's little surprise that cost (12%) and time (11%) are two of the largest concerns when it comes to adopting new tech tools. But our report also found that the biggest barrier for most small business owners was not lacking the resources to get started, but lacking the knowledge and training to use what's available (13%).
Those who volunteered this answer on our survey were typically aged 35-44 – the younger demographic of small business owners. This may seem surprising, as you would imagine that the younger generations would be more tech savvy, but it's possible that their youth makes them more aware of what they need – and so they're more likely to value training.
This points to an opportunity for the companies that support small businesses. If small business owners are asking for the knowledge to properly use or find the right tools, that should become part of the package.
Offering that support inspires confidence in small business owners that they aren't about to waste their time and money on tools they won't understand. It also adds value around the tools themselves, allowing companies to grow from merely supplying tech to actively enabling the success of their small business customers.
Once business owners start seeing the support that comes with the tech on offer, it builds trust in the supplier as well as the product. And with 39% of small business owners in our study saying they didn't know who to trust to provide digital tools, that's not an effect that should be overlooked.
We're on a mission for tech democracy – are you in? Learn more about  how to be a micro business champion using tech or  request a demo of our software, or  get in touch to see how we could collaborate.