Eight ways to use value-first marketing to resonate with small businesses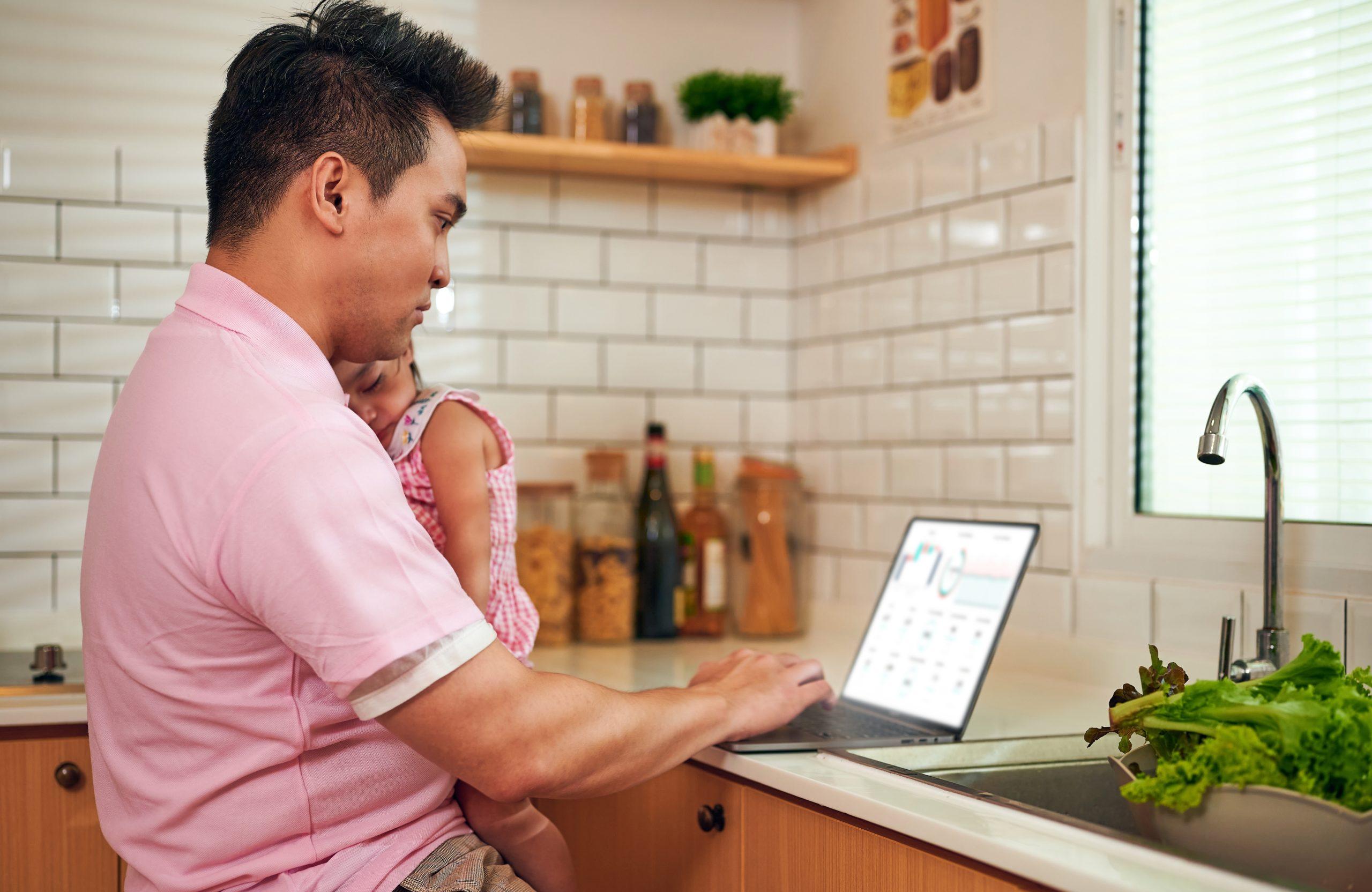 When small business owners consider a new digital tool, such as a business website builder or booking system, they're rarely looking for options, or a specific set of features. Our  2022 micro business report revealed that what matters to them is value. The kind of value that makes a difference to their own unique context and personal challenges.
For the companies providing tools that prove their value to a hugely varied audience, it isn't always easy. It takes careful consideration and investment for the long term. If you're looking to better resonate with small business owners, these are our top tips.
1. Be interested, not just interesting
If your small business customers aren't engaging with a particular package, it can be tempting to double down on the features and benefits. But if those customers feel like you're only interested in selling to them – and at that, selling them more of what they don't need or understand – they'll stop listening.
It can be a lonely world for small business owners, and building a rapport by listening to what they actually need can go a long way. Hosting events and webinars on social platforms can be a great way to not only understand what you can do for small business owners, but also open up a conversation with them through their engagement.
2. Talk their language
Small business owners are a unique breed of customer. They likely started their business for a very specific reason – because of a passion, a fascination with a trade or to turn a hobby into a fulfilling career. To resonate with them, you need to speak to why they're a small business owner in the first place and what that means to them.
Use case studies and use cases to showcase the small business owners you're already supporting. Illustrate how your products meet the same scenarios and challenges your potential customers are facing every day. People listen to people they trust, so if you can show specifically what value your service brings to real individuals, it will resonate with small business owners in the same boat.
3. Build knowledge into the conversation
One of the most persistent obstacles between small business owners and tech is  the digital education gap. And unless organisations can bridge it, small businesses will refrain from committing to new technology.
As Jess Saumarez, Director and COO of Stephenson Law and founder of two micro-businesses, said in our  2022 micro business report, "They might be in the early stages of educating themselves or they might have grown in confidence to the point where they can seek a solution to the problem they have. But someone will only seek that solution after they have educated themselves to the point where they feel comfortable enough to pay."
When you combine digital tools with the knowledge and support to use them, it gives small business owners the confidence they need to embrace tech. Be creative in how you do that. For example, a content hub might be comprehensive but using social media like Instagram Live to run tutorials can make the education far more interactive and engaging.
4. Invest in the long game

When you talk about building trust with micro business owners, it's vital to remember that trust is a starting point, not an end goal. Relationships with small business customers  have to be constantly nurtured – you can't afford to assume that once they trust you, their loyalty is a given.
That means consistent engagement is a must. The needs of a small business owner will change over time as their business grows, and investing in that engagement – whether through social channels, email marketing or events – means you can better support them whatever challenges they face.
5. Value-first marketing doesn't need to be expensive
Investing in consistent engagement doesn't have to mean setting aside large sums of money for marketing. Spending more won't necessarily make a message resonate any better, and there are plenty of ways to be creative in how you get the most return.
For example, tech tutorials on YouTube might seem like an easy way to be both comprehensive and engaging. But the equipment to record a professional-looking video – not to mention the time to edit and produce them – can add up to a serious cost.
On the other hand, Instagram Reels or TikTok can get the same information out there with as little as one person holding a phone. It's easy, fruitful and costs nothing but time.
6. Lead them to a familiar place
Marketing doesn't stop with ads and social media platforms. It continues on the landing and product pages they lead to, and those pages need to continue talking to small business owners in their language.
If they feel a disconnect between the digital marketing that drew them in and the company web page they land on, it breaks their trust. But if that page continues the personalised engagement that began with the ad, they're more likely to think of it as a safe, considered space that will help them find what they need.
7. Look for the best opportunities to engage
Helping your small business customers build knowledge to get up to speed with tech isn't always about giving them everything upfront. Sometimes it takes a more tactical approach that considers what support they need at each stage of their business journey.
When they're in the thick of launching their business, quick and effective tips on social media marketing might appeal more than in-depth admin advice. But once things start calming down, they might be looking to sink their teeth into something more extensive that sets up their next leap forward.
It all comes back to understanding your customers. If you can use that insight to deliver the right support at the right time, it shows that you're not just a company who provides website builders – you're a trusted friend who understands exactly what a small business owner needs.
8. Break it down and tune in

Especially when it comes to engaging small businesses and entrepreneurs, one size doesn't fit all. To demonstrate value here, marketing needs to get personal and leave catch-all generalisations behind.
Take a look at the demographics of your audience, at the different group sizes, and analyse their behaviour so you can learn where the opportunities are most likely to lie. Then segment them into smaller more manageable audiences and actively research what they need and where you can find them.
You can then set realistic and much more achievable KPIs from a foundation of audience understanding and focus. You also have a much better chance of engaging your audience in a space that is familiar and in a language they understand by taking the time to know them.
We're on a  mission for tech democracy for small businesses – are you in? Request a demo of our software, or get in touch to see how we could collaborate.