How value and open partnerships can end the hosting price war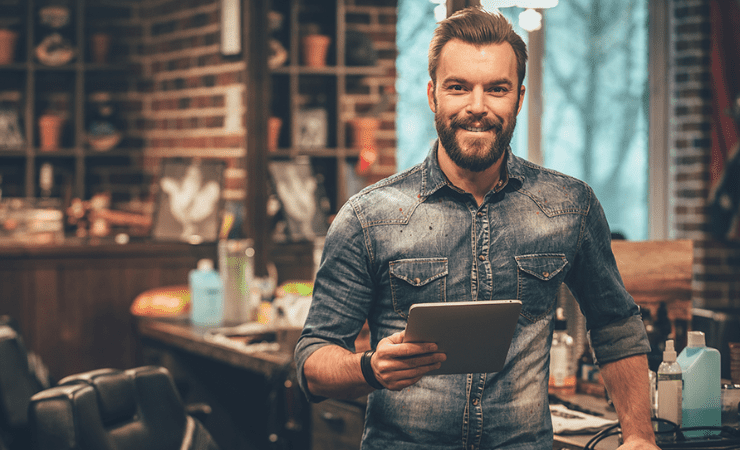 When it comes to choosing a hosting provider, the question usually comes down to cost. Small business owners can't afford to be without their website but when budgets are tight it's easy for price to be the most persuasive factor.
Price isn't the only way to compete though. Small businesses need a host of digital tools to help run and streamline their operations, and hosting companies have an opportunity to compete on value by offering more complete packages. So how can you offer more value to small businesses without pricing yourself out of the market? And how can more open relationships between tech vendors help you get there?
Changing the focus from cost to value
When cost is all that sets hosting providers apart, it's not a sustainable strategy. Providers end up constantly lowering their prices or offering discounts to attract new customers, only for those customers to bounce away when a competitor pitches even lower. Each provider's appeal becomes inherently short-term and can disappear as soon as the new sign-up discount ends.
Breaking out of that cycle requires shifting the focus. If price has always been what differentiates one hosting provider from the next, how else can you set yourself apart?
To win customers long term, the question has to be about value. Hosting companies already provide an invaluable service to small businesses but there are ways to augment that. It's a case of expanding your repertoire. Think about the other tools small business owners need when they're setting up online – tools like design kits or online booking systems – and partner with vendors to offer them as part of a larger package.
When you can offer a bigger piece of the online puzzle, it's easier to differentiate yourself without getting drawn into a price war. And if your small business customers are coming to you for more than just their website hosting, that value will hold even when your competitors cut their prices.
The value of convenience
In an industry so used to competing on price, expanding your offering can feel like a step in the wrong direction – after all, the more services you bring to the table, the higher your prices will have to be. But when those services represent genuine value to customers, cost becomes a secondary concern.
For small businesses, convenience is everything. Entrepreneurs need to make each minute count, and time spent juggling individual providers for every aspect of their company is time they could spend working with clients, marketing or developing their products.
If they can find the tools and resources they need in one place, they're more likely to take that over a variety of separate suppliers. That can also give small business owners better financial stability, even if the initial cost is higher – with one provider, they don't have the risk of multiple subscriptions increasing throughout the year.
Convenience also means how easy the tools are to use, and that's the principle the BaseKit Platform is built on. Our white labelled website builder is designed to be an intuitive, mobile-first toolkit, to give even the least tech-savvy business owner the confidence to get set up online.
The most valuable tech is built together
To truly deliver that convenience, offering the right tech is only part of the equation. It's also about offering tools that are optimised for small business owners – that are easy to use, access and integrate with the other systems they use daily.
Think about the essential tools for a small business and where they need to interact. For example, if the owner is making a website, it's likely they're using some kind of design software to create their logos and iconography. But can those two tools connect together to make those designs instantly available in your site builder?
To do that, they need to be part of an open ecosystem – a platform built on close collaboration that encourages tech vendors to bring down the barriers between their individual systems. While most hosting companies already offer their own website builder, this kind of frictionless connectivity would stand far above them in the eyes of small business owners.
We're pushing for open tech ecosystems because we know how precious time is for small businesses. The more individual systems can talk to each other, the more fluid the process becomes and the more empowered small business owners feel to embrace new tech.
That's why we're constantly reaching out to new suppliers, to build the library of services our platform can integrate with directly. Last year  we also launched a new migration service, making it simple for new and existing hosting partners to transfer sites from legacy site builders that no longer meet their requirements, onto the BaseKit platform.
We're on a mission for tech democracy for small businesses – are you in? Request a demo of our software, or get in touch to see how we could collaborate.