Tech for good: how harnessing innovation can change the world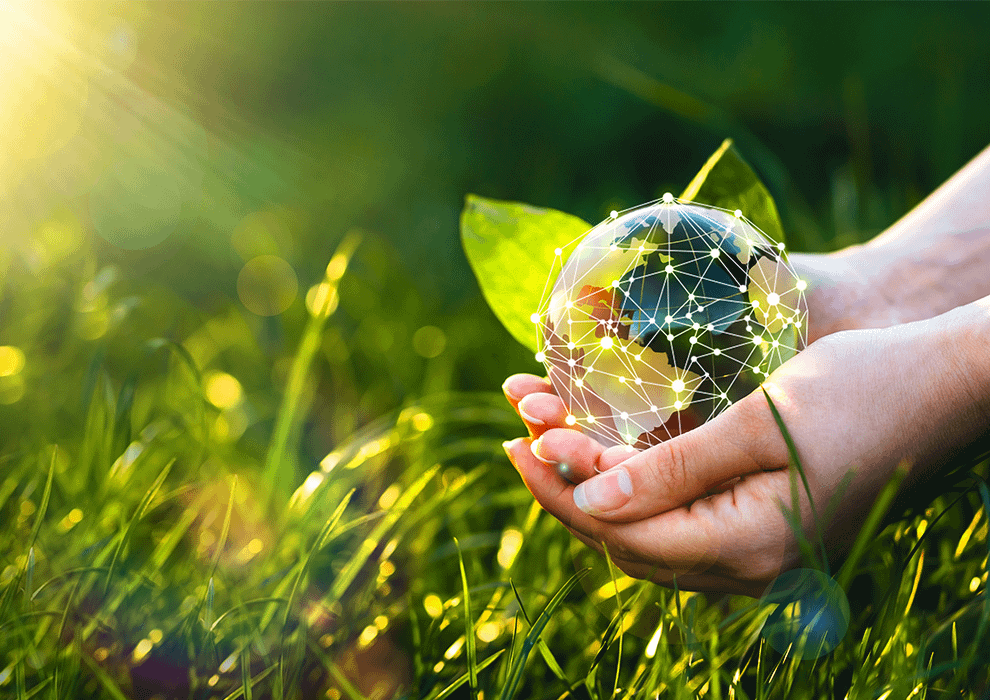 Every company today is being held more accountable for their impact on the world around them, and tech is no exception. But while everyone can work on reducing their environmental footprint or rethinking their governance structure, tech companies have a unique opportunity to create positive change through their expertise as well.
That's exactly what the tech for good movement is about – challenging the innovative minds in the tech industry to find new solutions and create a positive, lasting impact on the world around them.
What does tech for good mean?
You've probably heard of tech for good before. The movement is focused on using technology to tackle major social and environmental challenges, from issues that impact everyone like the climate crisis and inequality, to localised problems hitting specific communities.
It's not just about putting tech to good use, it's also about reframing tech's role in the world. For all its benefits, technology can still often attract a negative reaction, especially when it's something new.
In recent years, digital platforms like social media have raised concerns over issues like privacy, data security and their impact on mental wellbeing. Automation has drawn criticism for replacing human jobs. Sometimes the scepticism can simply be over whether a new piece of tech is really necessary or whether it makes things more complicated.
The idea behind tech for good is to change that reputation, and show that technology can be a force for positive change as well as profit. That potential is out there, and tech for good is about bringing it into the spotlight.
Driving positive change for users and developers
We're championing the tech for good movement because it goes hand in hand with our mission for tech democracy. The power of technology is amazing – it can open doors for people to streamline their daily life, access digital education and healthcare, or realise the dream of launching their own thriving online business.
The more accessible that tech is for everyone, the more of a force for good it can be. And by accessible, we don't just mean cost – it's also about how easy the tech is to use. What education or resources do people need to get to grips with it fast? Are the tools as intuitive to use on mobile devices as they are on a desktop?
Accessibility can also be about the people making the technology. In 2023 we're sponsoring five women in code with Dffrnt, by covering their annual subscription as they build their soft skills and offering advice and support to help kickstart a career in code .
Creating those opportunities doesn't just lead to better diversity in the team, it leads to better tech for everyone. With a broader range of perspectives at the table, we can build a more nuanced understanding of how our tech can help the most people possible.
The best way forward is working together
When tech companies turn their knowledge to these challenges, they can be a powerful force for good. But the most impactful change will come from working more closely together, particularly in open ecosystems.
The idea behind open ecosystems is creating something that's more than the sum of its parts. As brilliant as each tech company is, we're all limited in what we can achieve when we're only working within our own spheres. By working together, tech companies can pool their expertise to unlock new opportunities for change.
Think about where your own limitations are and look for partners who can help you go beyond them.
Earlier this year we integrated ImageEngine, the leading Content Delivery Network (CDN), into our platform. ImageEngine optimises the images on BaseKit sites, by checking what device the site is being loaded on and serving the best image size for that device. That helps the website load faster for users, but as a result it also means less power used – and fewer emissions created – by the data centre behind the site.
By collaborating with ImageEngine, we've managed to reduce average image carbon emissions by 90% for the partners using it so far.
When finding partners to collaborate with, it's important to do your due diligence. If the goal is to make positive change with tech, you need to know that each of your partners is acting on the same values day to day.
Look for markers of tangible impact. Accreditation like B Corp status is one of many great signs that a company likely aligns with your own vision and goals. Having submitted our application to join the B Corp movement ourselves, we recently published our first Impact Report from 2022. Completing it gave us a chance to show not just the values we hold as a company, but also the ways we're putting them into practice.
We're on a mission for tech democracy for small businesses – are you in? Request a demo of our software, or get in touch to see how we could collaborate.