BaseKit Product wrap-up 2022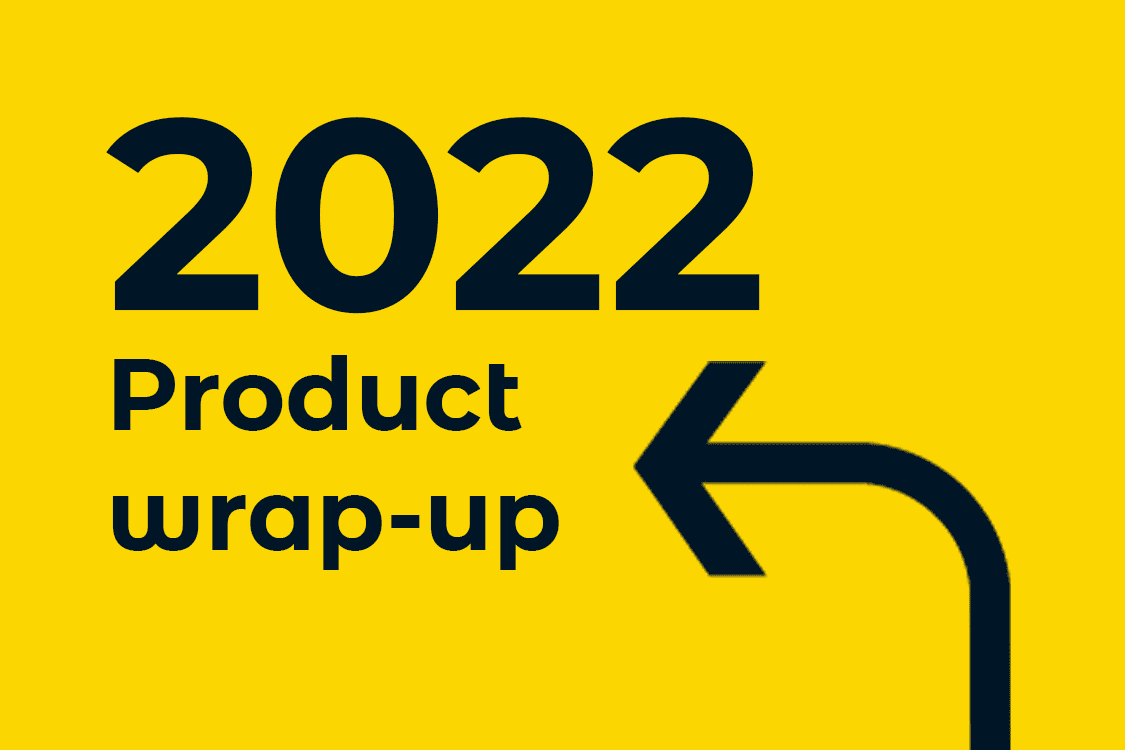 Effortless success is our BaseKit brand essence and we're on a mission for tech democracy – so ensuring BaseKit evolves for the future success and security of the entrepreneurs who use our software, and the partners who serve them with it – is our top priority!
We sat down with BaseKit VP of Product Gordon Plant, and Head of Operations and Development Mark Jeffries to reflect on the work we've delivered on the BaseKit platform in 2022.
Major behind the scenes impact
"This year we've made some big improvements in the loading times for published websites," says Gordon."CSS loading time has been reduced and we've started offering an Image content delivery network (CDN) as an option for our partners."
"The image CDN makes a big impact on loading times for sites with lots of images. Our customers won't see anything different in the product but these changes will help to make their sites load significantly faster and rank higher in search engines."
"We've also partnered with ImageEngine to automatically serve the most efficient images to end users based on their consuming device. This can dramatically improve site performance and reduce image bandwidth by an average of 90%." Says Mark.
Protecting partners 
Protecting the security of our partners so that they can deliver our software carefree is of paramount importance. We asked Head of Operations & Development Mark Jeffries what have been the major milestones in 2022.
"We've made great improvements to our security including how we  access partner platforms. We've improved how our docker stack is constructed in production and we have also introduced key monitoring to alert us if we detect a potential security issue on our partner platforms."
"We've also upgraded our firewalling and DDOS protection across all our Saas environments. We are now able to automatically mitigate 95% of DDOS attacks which now have no impact on our platform."
"We've engineered a local proxy for Google fonts. This means our customers can continue to use google fonts as normal but the fonts are served from the BaseKit environment not Google, protecting our partners from any GDPR issues arising from the use of Google fonts." Mark says.
"My team has also added authentication to our redis instances, and rolled out a new vulnerability scanning and penetration testing tool. This automatically scans for vulnerabilities in the BaseKit platform allowing us to quickly resolve any issues found."
The demand for bookings – a new product launch
"This year, one of the key messages we have learnt from our global partners is that small businesses are increasingly likely to offer services to their customers. Services like training or consultancy that can be delivered online or face to face, or products that offer customers a way to also book service visits or support calls. The key thing a small business service provider needs is a way to take bookings." says Gordon.
In 2022 we're proud to have officially launched BaseKit Bookings, our new appointment booking software with built-in payments and calendar syncing  that can be added to our existing products, BaseKit Site and/or Store.
While rolling out the product to existing and new partners across the year we've also continued to make improvements.  We've introduced a new week-to-view calendar page, the option to publish private event pages for invite-only customers, new rescheduling functionality, a new payment gateway and more flexible meeting time options per day.
UI Improvements
"Our customers are smart and highly motivated but they are also very busy. When considering a new product, they will look at the perceived effort required to learn it, not just the financial cost." says Gordon.
"Customers also know that the time-cost of learning isn't limited to the product itself – they have to understand how to make any new product work with all of the other tools they already use."
The product design team is continually making improvements to the ways in which customers can effortlessly navigate the BaseKit platform and its products.
With BaseKit Site, customers have seen the introduction of new image shapes, a content panel refresh, new typography, improved section width controls and section menu.
They've also benefited from new improved cookie management, and improved compliance with Web Content Accessibility Guidelines.
Those selling products with BaseKit Store  will have also seen a new improved product list refresh, and a new variety of store layout options for their products.
What's on the horizon
"The first few minutes of customer experience are always critical and we want to make every minute count. In 2023 we will work to simplify end user onboarding across all of our products." says Gordon.
"For customers selling products or services, we will be making BaseKit easier to use with common workflows. This means we're working to offer new integration options for accounting and outbound communications that will reduce the overall time it takes to get these workflows setup."
And as for BaseKit Operations, there are a number of big changes on the roadmap.
"In 2023 we will be continuing to make even more improvements to our codebase and tech stack to keep it fresh and current. We'll also be upgrading our database management system and data structure store." says Mark.
"We're also excited to be in the very early stages of researching the ways AI and machine learning can improve BaseKit Site."
So watch this space for new product launches and major operational updates in 2023!
We look forward to evolving an even more new and improved BaseKit Platform to partners old and new in 2023 as we strive for global tech democracy and effortless success for entrepreneurs the world over with BaseKit.