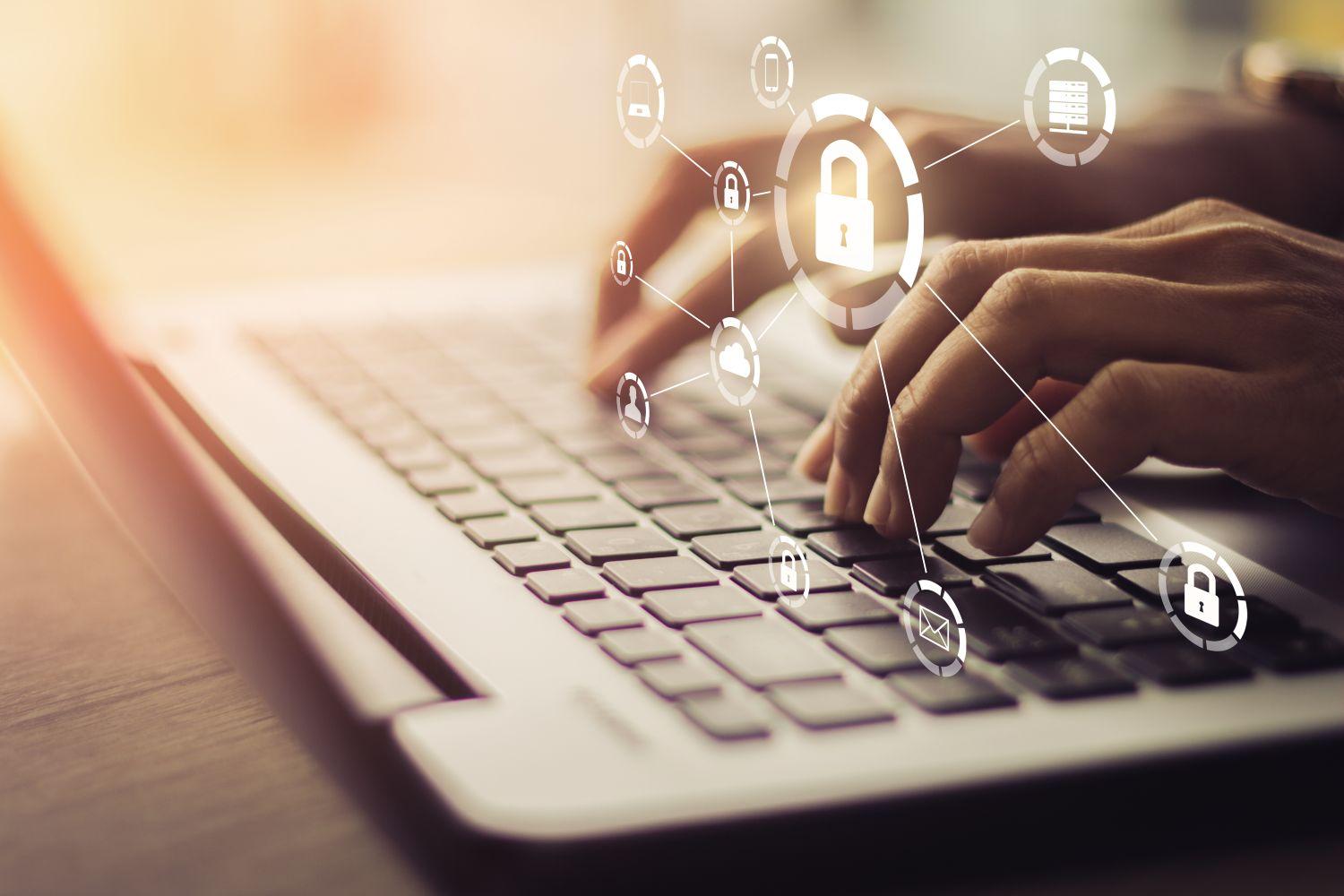 Self-Sovereign Identity (SSI) has been at the centre of much discussion lately, and for good reason. With the potential to resolve digital security concerns around identity theft and also to greatly improve user experience, it could have the power to alter the digital lives of individuals and businesses – from micro-businesses and SMEs to global corporations.
Indeed, a 7 country study by McKinsey Global Institute claims good digital ID is 'a new frontier in value creation for individuals and institutions around the world' and importantly, 'could unlock economic value equivalent to 3 to 13 percent of GDP in 2030'.
We explore some of the benefits and pitfalls of SSI and the opportunity it could pose to increase small-business digital adoption.
What is a Self-Sovereign Identity?
Any time a user interacts with a service or provider online, they have to identify themselves digitally. This is often done through entering personal or business data into a form – a username and password, for example.
Every time there is an interaction online, data is left behind and stored by a third party. Tasks such as sending an email, downloading content, engaging with social media or shopping online leave personally identifiable data across the internet, which poses a security risk.
The same is true for business interactions. Third parties process and store data, so an individual or business has no control over who views that data and what happens to it, making them vulnerable to identity theft.
A Self Sovereign Identity, or SSI, is a digital identity managed by an individual or business. Importantly, individuals retain full control of their entire online identity, even when sharing it for verification purposes, as it is not stored with third parties. With an SSI, rather than creating many digital identities with many providers – Facebook, Gmail, Amazon, say – users have one digital identity which they own and are in total control of when and how it's shared.
When digital identification is required, the user can choose to share their SSI. Crucially, information is not stored. Just like you would present your driver's licence to purchase age-redistricted products, the cashier only views your ID for a moment for the purpose of the check. The cashier doesn't store it, you return your ID to your wallet where it's safe and secure. The principle is the same for SSIs.
SSI and micro-businesses
The introduction of GDPR in 2016 brought attention – of private individuals, companies, and the public sector – to how data is handled like never before. Increasingly so for some, due to hypersensitivity around data security, the prospect of interacting with digital applications is a barrier to digital adoption.
We know the pandemic has sped up digital adoption; people in some cases have been forced into it. So then, by adding the assurance of a completely data secure online existence, fully controlled by the individual or small business – we pose the question, what kind of opportunity would that open up to digital business adoption?
By offering an SSI solution to micro-businesses, partners could not only educate existing customers on how their data should be controlled and protected, but instil confidence in the digitally adverse to become thriving digital micropreneurs.
With data de-centralized, there's little incentive for an unauthorised party to spend time and resources to steal someone's digital identity. It will give individuals and businesses alike full control over where all their information is stored and shared online – and offers great reassurance their interactions are safe from identity theft. Eliminating that burden could effectively lead to a great confidence boost – an opportunity to engage new customers in the good fortune that the digital landscape can afford small businesses.
What's more, SSI saves small business owners money. That means you can gain more ROI from your business because you no longer have to spend money on protecting your customer data and comply with data regulations.
There are some pitfalls with SSI, for example being in total control of your data means you are in total control over its protection too. There is no support to recover potentially lost keys to your digital wallet for example. With SSI technology also still being relatively young, solutions are being developed independently by many organisations and governments, meaning it is still a relatively fragmented space with further development will be required to iron out a single solid solution that multiple companies can adopt.
Streamlining the user experience
As well as improving security for individuals and businesses, SSI has the potential to make vast improvements to customer experience. It can remove the need for a multitude of passwords; one digital identity acts as a key to all manner of portals, from online banking to paying for goods on an ecommerce site. In a single click, users can register and make payment, rather than completing cumbersome forms as they currently do.
It's not only security and slick user experience for the customer that businesses should be interested in. A digital identity minimises the risk of fraud and human error when inputting data. There's less chance of the wrong person benefiting from something that is not rightfully theirs, and fewer failed payments or issues at the checkout.
These factors could have a direct benefit for micro-businesses too. A business that can offer an SSI solution may not be able to just make things better for their micro-business customers – they could very well improve things for their customers' customers, too. The micro-business can rest safe in the knowledge that they are offering clients the best security solution possible and they benefit from frictionless e-commerce transactions. The opportunity to offer an improved user experience not only increases security confidence it has the potential to boost customer retention and loyalty.
SSI and the future
Businesses and Governments have been exploring the power of self-sovereign identities in recent years, making significant moves forwards and developing proof of concepts. The future is digital and the threat of identity fraud is very real: it's in all of our interests for businesses to take this concept seriously.
To offer the best service and to stay competitive in a fast-moving digital world, businesses should consider an SSI solution. As awareness grows, and as businesses educate micro-businesses on the importance of digital security, customers will expect more. For businesses serious about supporting micro-business communities, then removing friction, increasing security and setting micro-businesses up for success is the way to do it.
At BaseKit we take security very seriously. We believe in a world where everyone should have the confidence to safely build big ideas and trade online. SSI is still in its infancy but it is an innovation we shall be watching closely for the future to understand the possibilities it could bring to deliver not only a more safe and secure digital economy but a more seamless one too.