BaseKit partners with tech company DigiTeams in Africa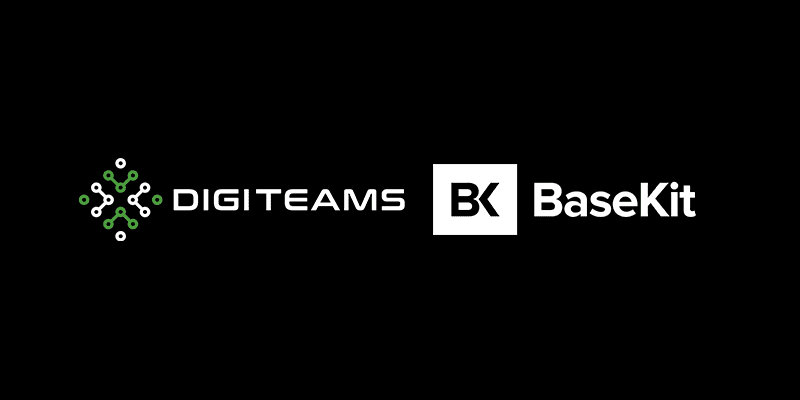 BaseKit is delighted to announce we have partnered with African technology company DigiTeams to offer anyone in Africa with a business idea, the opportunity to start a business and thrive online.
Formed during Covid-19, DigiTeams specialises in machine learning, AI and web 3.0. Here, we talk to CEO Isak Marais, to uncover what inspired the company to offer BaseKit web presence software to their customers and their mission for the future prosperity of the African people.
The opportunity to digitise the informal economy
It is DigiTeam's mission to make web presence software available to formal and informal SMEs and bring more African people into the digital economy.
"Unemployment in Africa is very high." says Isak.
"There are a lot of young, semi-educated people looking for opportunities, but struggling with the challenge of moving to the formal economy."
"We see a huge opportunity to digitise the informal economy and bring these people into the e-commerce world."
And it appears inventing new missions to support the society in which they live, is on the agenda for other businesses in Africa too.
"Everybody is under pressure to show their corporate social responsibility and larger companies are looking for opportunities to help."
"As an example, a large hair product company can help township hairdressers by sponsoring the e-commerce platform. In doing so, they support informal businesses to enter the digital economy, which also helps build stronger relationships with customers than if they were solely supplying products and had a sales person visiting every couple of weeks to take orders."
Using BaseKit software to enhance people's lives
Historically, the cost or complexity of e-commerce systems across the country have been too prohibitive for DigiTeams to offer their users, however now they think they have found what they and their customers need and want.
"When it comes to searching for the right software partner, simplicity and functionality need to come at the right price."
"Whilst there is a lot of tech available, it is largely either too complex or too expensive – especially for the SME market. This is where BaseKit really fits in very well."
"We have been involved in digitisation, e-commerce and innovation for many years and have won several awards." says Isak,
"This is the first time we have seen products that are very simple to understand and also affordable for an SME audience."
"We believe we can use BaseKit software to enhance and improve peoples' lives."
The importance of simplicity 
When choosing their partner for their mission, simplicity both from an end-user and integration perspective were really important for DigiTeams.
 "From the first interaction with Matthew at BaseKit it was easy to understand the product offering. The team are professional and nice people to work with."
"Joe (BaseKit Operations Director) took us through a seamless onboarding process – all partnerships should be this easy."
"The fact that you can onboard partners very quickly is testament to the simplicity of the product."
When asked if there was anything about the onboarding process that positively surprised him, Isak said, "The whole experience – including the fact that Simon (CEO) was involved."
"It is important that senior leadership are present during the implementation stage with new partners and we really appreciate that."
Ambitious plans from agile foundations
Following the launch of BaseKit software DigiTeams has ambitious plans to bring more business opportunities to the African people.
Isak explains, "DigiTeams will spend time during the rest of this year educating people and building market foundations so that we can roll out the offering in South Africa during 2023. We plan to have 1,000 customers up and running by the end of 2023. "
"Beyond that, the opportunity is to move towards 40,000 customers across the rest of Africa. This will likely take 5-10 years to roll out."
And the company is in a strong position to achieve their goals.
"We are fortunate to be growing very quickly. We are at the forefront of other areas of tech including machine learning, AI and Web3.
We think our success is not only down to our knowledge of the technology, but also our straightforward approach to business and trading. Our strong contact network has enabled us to grow above 100% every year.
We started DigiTeams during Covid 19 so we do not have any legacy systems – our team is remote by design, both here in South Africa and across the rest of the world.
While traditional businesses have overhead costs associated with warehousing, or offices, we invest our growth in people, process, systems and tech."
In line with our own mission for tech democracy for small businesses around the world, BaseKit is very excited to be part of a fantastic initiative to bring more opportunity for budding entrepreneurs as DigiTeams strive to digitise the informal economy across Africa.