Celebrating female entrepreneurs this #IWD: Meet Yvonne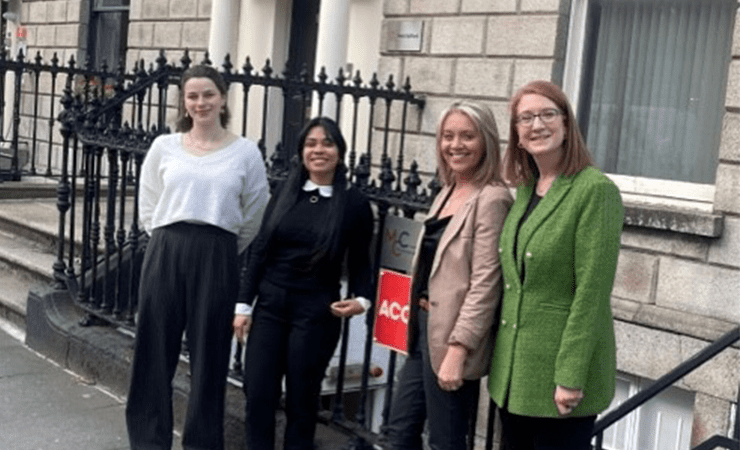 At BaseKit we feel it's really important to celebrate women in business.  This International Women's Day we're delighted to celebrate the story of female entrepreneur Yvonne McCormack taking the small business world by storm with her accountancy start-up – MCC Accountants & Financial Advisors Ltd.
Yvonne McCormack is a customer of longstanding BaseKit Partner – Blacknight, who resells our website builder – BaseKit Site – to thousands of entrepreneurs across Europe.
Prior to setting up her business Yvonne McCormack was an employee at an accountancy practice. Frustrated at being undervalued as an employee, she confidently decided to set up her own business. She said, "I knew if I set up on my own I could make it work".
Yvonne McCormack is now the owner and Director at MCC Accountants & Financial Advisors Ltd. Launched in Dublin in 2020, the company provides business assurance and audit services, taxation, bookkeeping, payroll and business advisory services.
When searching for a provider to give her the tools she needed to successfully set up a business online, Yvonne knew she had very little IT experience. "I needed a tool that was very user friendly. Blacknight provided an easy to use platform which worked for my business."
Yvonne felt happy, confident and apprehensive when she launched her business. And it has been her confidence that has stood her in good stead on her journey so far. Yvonne's, biggest piece of advice to other women who want to set up their own business is:
"Have confidence in your own self worth. Women are often guilty of falling for imposter syndrome and undervaluing themselves and what they have to offer."
Yvonne believe's family pressure, and the pressure to prove worth, could be holding more women entrepreneurs back right now. When asked what she thinks is the biggest barrier to women's entrepreneurship in 2023, she replied,
"Challenges of overcoming the guilt factor for women who are also mums and the requirement to prove yourself as a self starter and entrepreneur in what has always been a male dominated area."
Yvonne's biggest challenge when setting up her business was recruiting staff to join her. However now she has an all-women team including Eílís Prendergast, Julieanne Saraiva and Jancie Cleary – indeed hiring her first members of staff was her proudest moment in her journey as an entrepreneur so far!
Thank you Yvonne for sharing your journey with us. We are truly inspired by your entrepreneurial spirit and are so thrilled to have been able to help you build a business online with Blacknight. We wish you and your team every success for many years to come. 
We're on a mission for tech democracy for small businesses – are you in? Request a demo of our software, or get in touch to see how we could collaborate.