How green is the BaseKit Platform?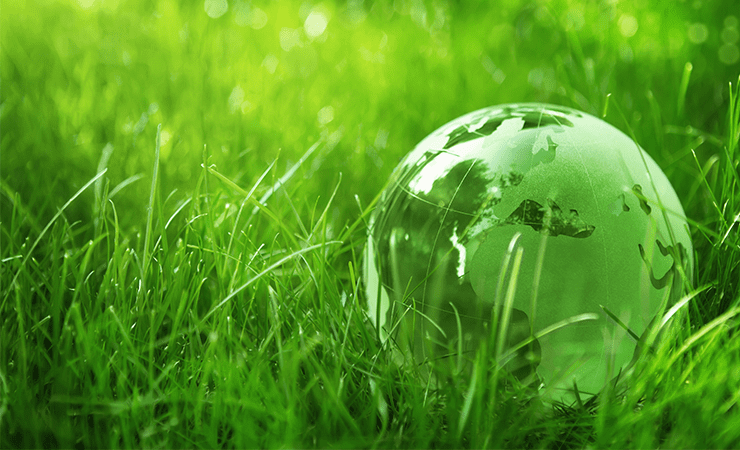 For Earth Month this year, the theme was 'Invest in Our Planet', and the aim was to focus on the need for governments, institutions and businesses to all do their part in fighting the climate crisis. And at BaseKit, our environmental impact has always been at the top of our agenda.
We know how big the footprint of a tech company can be, from the energy costs of server banks to the downstream emissions of the businesses we serve. With that in mind, it's vital to us to make sure the BaseKit platform is as green as it can be – and not just say it, but to prove it as well.
Setting ourselves a new B-corp bar
When it comes to the climate crisis, there's no good in pulling your punches. It's an impending catastrophe, and none of us can afford to hold back on the action we take to stop it.
With the stakes so high, things have to start with holding yourself to equally high standards. Last year, we set out to measure ourselves against the highest standard there currently is – B Corp accreditation.
Becoming a B Corp isn't just about your carbon footprint – it covers every element of your environmental and social practices. But what matters most is that you can't sneak your way through. The bar is too high and the certification process is too strenuous to let through any company that doesn't take its commitments seriously.
In May this year we are proud to say we received our B Corp accreditation, joining over 6,000 other companies globally who meet the highest standards of environmental and social responsibility.  The application process highlighted where we needed to improve our green credentials and what action we can take to do to make more impact. Last year we partnered with  Ecologi to open the BaseKit Forest, pledging to plant 10,000 new trees on behalf of our team and our partners – by the end of the year we'd planted 15,529, and offset 188 tonnes of CO2 as a result.
Climate goals don't stand still, neither does our tech
As a  tech for good company, we know that being green doesn't start and end with planting trees. We also need to keep turning a critical eye on our own platform and not just offset its carbon footprint, but reduce it to begin with.
The foundational choices we make play a huge part in our goal of building a green system. Because of that, we're making constant, conscious improvements to each layer of our tech stack to build a better ecosystem overall.
One of the most significant parts of the BaseKit chain is the cloud providers who deliver our platform around the world. We now ensure that any new instances use green data centres – or data centres that use at least 95% renewable energy and have a target of becoming carbon neutral by 2030. We also recently completed a migration project to ensure all of our instances on the Google cloud platform are using 100% renewable energy.
Last year our software team worked to reduce the size of our customers' published websites by roughly 10%. With the thousands of sites hosted on the BaseKit platform, even a small size reduction lowers the data centre emissions for both us and our partners by a large amount.
We also recently partnered with  ImageEngine, the leading Content Delivery Network (CDN). ImageEngine helps BaseKit sites load faster by automatically serving the most energy efficient image formats for a user's device. Once again this helps cut down the demand our sites have on data centres, and it's already enabled one of our partners to lower their carbon emissions by 2 tonnes per month.
What's good for the environment is good for customers
As we make the BaseKit platform greener, we're not just helping reduce our own carbon footprint – we're also helping our partners reduce theirs. But the benefits to our partners don't stop there. Investing in a greener platform doesn't have to be a project in isolation – it can also be another way of creating better, more attractive products for your customers.
Part of that is commercial. Consumers today are becoming ever more conscious of a company's environmental impact, and any way we can help make our partners' products more sustainable also makes them more appealing.
But it also delivers a better user experience for those end customers. If we put in the hard work on our end to reduce website sizes and load times, that also makes their websites faster. That in turn can boost e-commerce conversion rates and search engine rankings, giving the small businesses who use BaseKit sites more chance of thriving.
Going forward we're going to keep optimising the size of our published sites and roll out ImageEngine to more partners. Even incremental changes can have a huge positive impact on our carbon footprint, not to mention the quality of the platform we provide.
For more about Basekit's impact, check out our  2022 Impact Report.
We're on a mission for tech democracy for small businesses – are you in? Request a demo of our software, or  get in touch to see how we could collaborate.