The appetite to unite e-commerce and open banking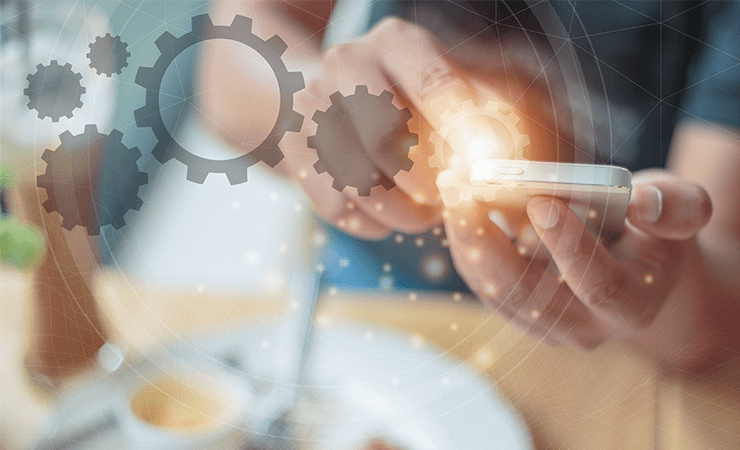 There's no denying the rise of open banking. With backing for the new technology coming from regulators, fintechs and traditional banks, open banking is becoming one of the biggest innovations in the world of payments and financial data.
So far the drive for adoption has been focused on giving more security and control to consumers. But the rise of open banking can also have a huge impact on small businesses running e-commerce stores, and their chances of thriving online.
The global appetite is already strong
If you were to ask small business owners what technology they need to improve the experience of running an e-commerce store, connections to open banking APIs might not be first on the list. But around the world, the appetite for open banking is growing day by day.
The global open banking market is expected to reach $135 billion by 2030, while support for open banking adoption is being driven at a regulatory and governmental level. In Europe, 78% of the continent's banks were providing open banking services in 2020 as a result of the EU's PDS2 directive. In the UK, 300 fintechs are currently operating in the open banking space.
There will certainly be small business owners who don't know what open banking means or what it can do for them. But while they might not recognise the term, many of them will be using open banking in some way already – for instance, through an accounting platform that uses APIs to speak to their bank account.
But even if it isn't technology they're familiar with, the benefits they can reap from having their e-commerce store augmented by open banking will definitely resonate with the struggles they face everyday.
What open banking means for small business owners
One of the most persistent challenges for making a small e-commerce business profitable is the high rate of processing electronic payments. Meanwhile their customers need to shop safe in the knowledge that a vendor will handle their card details securely, and refund them swiftly if something isn't right.
Peace of mind: Connecting online stores to open banking APIs can help on both sides of the aisle. With native access to accounts comes faster payments and far lower transaction fees, and issuing refunds becomes effortless. And by favouring biometric data over sharing card details, payments in an open banking system offer customers much greater peace of mind in terms of security.
Enriched experience: That makes buying from small businesses online a much more positive consumer experience. But it also gives the small business owner another tool with which to build their success. The cheaper and faster payments are to process, the more profitable and efficient the business can be. And if their customers are more satisfied with their experience, that makes them more likely to be loyal in the future.
Simple process: But most importantly, it's giving small business owners an advantage they don't need to wrap their heads around first. They don't need to devote time to learning how open banking operates, and there's no physical infrastructure to upgrade. All they need to do is set up their online store and enjoy the built-in benefit.
A new arrow in the quiver for evolving banks
Linking e-commerce with open banking doesn't just benefit small businesses and their customers. While it's helping to make small online businesses more robust and create a more satisfying customer experience, it can also change the relationships banks have with their small business customers.
To start with, there are opportunities for banks to save time and money as well as generate new sources of revenue from open banking, making it more profitable to support small e-commerce businesses. But more than that, it allows banks to win more loyalty from their small business customers by becoming architects in their success.
There are a few ways banks could get involved. One is to support small businesses directly through open banking partnerships. Another is to offer e-commerce stores with open banking connections as a part of your package of small business tools.
At BaseKit, we've been excited about the concept of open ecosystems for a long time now. We know that tech has the power to change the lives of small business owners, by streamlining the way they run their companies and changing the boundaries of what's possible. And when tech developers embrace open collaboration with each other they can take the potential to transform small businesses to a new level.
The move towards open banking is just another example of those open ecosystems at work. While the functionality might be about enabling faster, more secure transactions, what open banking represents is another way to open up opportunities for small businesses – to grow and thrive with technology at their backs.
We're on a mission for tech democracy for small businesses – are you in? Request a demo of our software, or get in touch to see how we could collaborate.