The huge potential of open ecosystems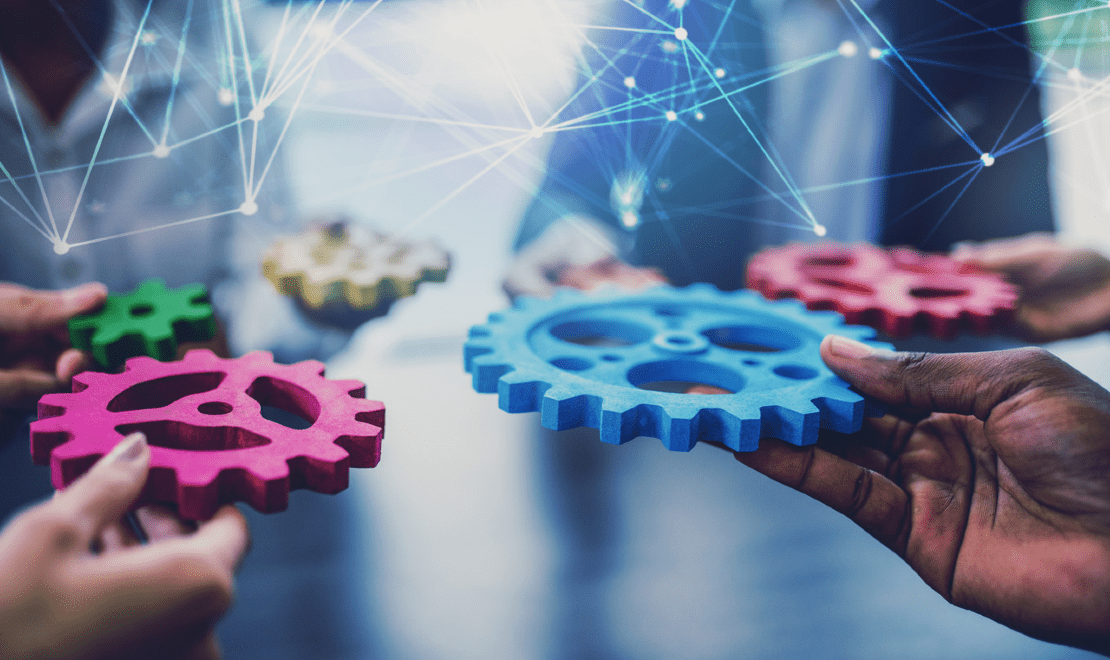 It was refreshing to hear wider discussion of the concept of open ecosystems at this year's CloudFest. It's something that we at BaseKit have been looking into for a while.
We believe there is huge potential to improve user experience through vendor collaboration. Our aim is to offer customers a more seamless experience of using applications from a range of vendors than is currently possible.
The commercial background of course is the rise in e-commerce in the micro business community since the pandemic. Figures from McKinsey show that the percentage of e-commerce sales in the UK retail sector jumped by some 450% in 2020 alone, as compared to the average from the previous five years. That's still only 5.7 per cent, of total retail sales, so there is clearly potential for further growth.
It's also worth bearing in mind that micro businesses form the overwhelming majority of the business community – if not in turnover or employment, then certainly by number.
Again in the UK, there are some 5.7 million of them out of a total of just under 6 million companies. That's around 95 per cent of all businesses in the UK – a massive market for tech providers to tap into.
The relevance of open ecosystems
BaseKit's research shows that micro businesses typically use between 12 and 18 different applications across a phone and computer to run different parts of their business.
As it stands, each independent software vendor works hard on making their own application easy to use. However, they rarely think about the wider customer journey and the many different applications needed to complete a single task.
So, vendor collaboration is something that should be actively considered for every tech product aimed at small businesses. It's in everyone's interest to be part of an open ecosystem of applications that work seamlessly together.
We believe open ecosystems are a practical solution to the evolutionary reality of many micro businesses, which often start trading via social media, moving on to a website later and adding new applications as they solve new problems.
So, an open ecosystem allows the user journey to operate across different products with minimal friction, thanks to the collaboration of providers.
The outcome is a much simpler, more valuable experience for the end-user. And it encourages vendors to think more widely. Not necessarily in trying to build products beyond their niche, but to consider the whole of the user journey, not just the part that pertains to their product.
Vendor benefits
For our part, we believe an open ecosystem can benefit vendors as well as customers. BaseKit's participation in an open ecosystem would afford our partners access to a much larger group of applications that operate together.
This in turn brings benefits to customers, who would welcome both the breadth of choice and the simplicity of one point of contact – their original service provider – to access the abundance of resources. Therefore collaboration, even with products we may see as competition, is in our long-term interest if it helps our partners and their micro business customers to find success with our products.
Going back to those micro business figures again, the promotion of a collaborative rather than purely competitive culture can help like-minded companies support a massive, new and growing global market. We've seen our conversion rate from free trial to paid subscriptions increasing by 75 per cent in the past two years, with a 277 per cent increase in people adding web content.
Challenges to overcome
These are still early days and the first steps are to demonstrate the practical methods of getting disparate systems to work alongside each other. We are already working closely with our SEO partners to develop a simple, customer-focused system of interaction. Not only will this make life easier for the customer, it also allows us to cross-sell each other's products.
The ultimate goal would be to create a common user experience with standardised APIs which work across multiple applications, allowing them to talk to each other.
For viability in practice the critical component here will be platform neutrality, so that support is available for every platform our customers might reasonably want to use. This would also allow our partners to create compelling offers – with the flexibility to build deals that appeal to their customer base.
We also need to find a solution to a well-known challenge for internet service providers, namely the process of trying to introduce users to new applications. How we create a universal process of identifying and recommending solutions that can save business owners time and money, universal for all sizes, stages and sectors of the micro business community.
We are of course highly aware of the sensitivities around data management and it is important to emphasise that nothing in the open ecosystem concept relates to personally identifiable customer data.
Indeed, a key part of this exercise is to create a system that connects applications without the need for personal data sharing. The only mutually accessible information would be the URL of the website in question, so there would be no compromise on confidentiality or any breach of regulations.
We have been aware of the concept of open ecosystems for some time but it's now becoming more common parlance, so we look forward to developing the idea further, working with partners to explore it for mutual benefit and for the good of the microbusiness community which we serve.
If you want to find out more, we'd love to hear from you! To speak with us contact us here.