How small businesses can help banks weather the advance of fintech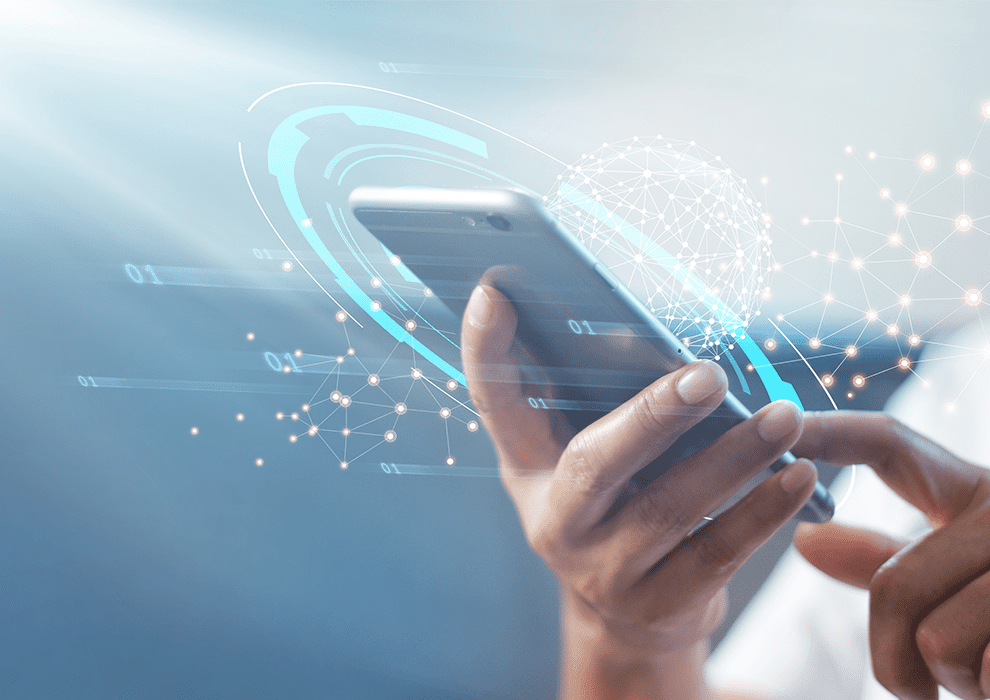 The world of banking is changing every day. The traditional brick and mortar branches that were once high street staples are rapidly disappearing. But even as banks go digital, they're finding increasing competition online from super-apps and fintech alternatives.
It's clear that banks will have to adapt fast to find their place in all of this, but what is the best way forward? Trying to partner with alternative banking challengers before they're overtaken? Compete with them while the market is still shifting? While there's no clear cut answer, our research shows that serving small businesses can play a significant part for those banks that choose to capitalise on the opportunity.
The space for traditional banking is shrinking fast
If you're concerned about the rise of alternative banking and fintech platforms, one answer might seem obvious: if you can't beat them, join them. Many of these apps, particularly the "all in one" super-apps, aspire to offer financial services without being a bank themselves, and so the partnership seems like a natural one.
To some super-apps, that might be an appealing offer. Several around the world already get their financial products via banks as white-labelled Banking-as-a-Service solutions.
But this isn't an ideal solution for every bank. For a start, the BaaS market is already crowded. If you want to approach a super-app about integrating into their platform, you have to be ready now. These apps all need to move fast to corner their market, and if you don't have a BaaS offering ready to roll, they'll look elsewhere.
Then there's the fact that the success of a super-app is still heavily defined by geography. Although  a third of the world is said to use super-apps, they're largely concentrated in Asia and Africa. In the UK, the one-stop-shop app space is being entered by platforms like Revolut, which started out as a fintech and likely won't be interested in partnering with a traditional bank. That said, their approach to small businesses is worth taking a closer look at.
Challenging the challengers
Revolut is an interesting model. They started out as a challenger bank, and now they're describing themselves as  a global financial super-app, with  a notable hub for small-businesses. We'd like to suggest that other banks, even those with more traditional origins, have an opportunity to do something similar.
If working with these alternative banking apps isn't an option, the other avenue is to take them on at their own game. Financial services are becoming an increasingly integral part of these one-stop-shop platforms, and banks are at an advantage in that they already have those services set up. The next step is finding the right tech vendors to start joining services up with yours.
There is a clear reason for banks to embark on this route: supporting business owners, in particular those leading small or medium-size businesses.
Last year we partnered with YouGov to survey UK small business owners about the importance of digital tools to their business. What we found was a stark picture of small businesses going without tech because they don't know what they need or where to find it.
Those digital tools are often essential not just for running a business, but improving efficiency and enabling it to grow. For example, more than a quarter of the business owners surveyed said they didn't have a website.
Banks have a unique opportunity to change that picture. By partnering with the right tech vendors, they can start offering products like online appointment booking systems and mobile-first website builders alongside their financial services. Those tools can be the building blocks of a one-stop-shop for small business owners, one that gives them more pieces of the puzzle beyond the traditional banking model.
Small business owners will reward great tech with loyalty
If banks are looking for ways to survive the advance of fintech, cornering a market as vast and under-served as the small business community could be crucial.
In the UK there are nearly 5.5 million small and medium-sized businesses, accounting for 99.9% of the country's entire business population. Our report found that 7% of small business owners would most trust a bank to provide digital business tools. That's hundreds of thousands of business owners, with plenty of opportunity to grow that figure, the more banks explore this avenue.
On a global scale, super-apps and alternative banking platforms are already looking to penetrate this market themselves. In Southeast Asia for example, the super-app Enstack offers small business owners an all-in-one platform to build their online store, handle accounting, reporting, inventory management and digital payments.
Some traditional banks are seizing the opportunity as well. In 2021 NatWest's small business bank Mettle partnered with FreeAgent to offer free online accounting software to their customers. Since the start of the partnership, Mettle has seen its customers rise fivefold.
Banks have another advantage in the small business market that new fintech players don't. In the UK they're an established pillar in how money is handled, and small business owners will already be dealing with a bank in one way or another.
If a bank can also help them find the tools to build an online store or improve their customer bookings, it makes sense to offer that. The closer they can get to a one-stop-shop for running their business, the happier and more loyal they're likely to be.
We're on a mission for tech democracy for small businesses – are you in? Request a demo of our software, or get in touch to see how we could collaborate.