Harnessing the power of social for e-commerce growth: A four-step blueprint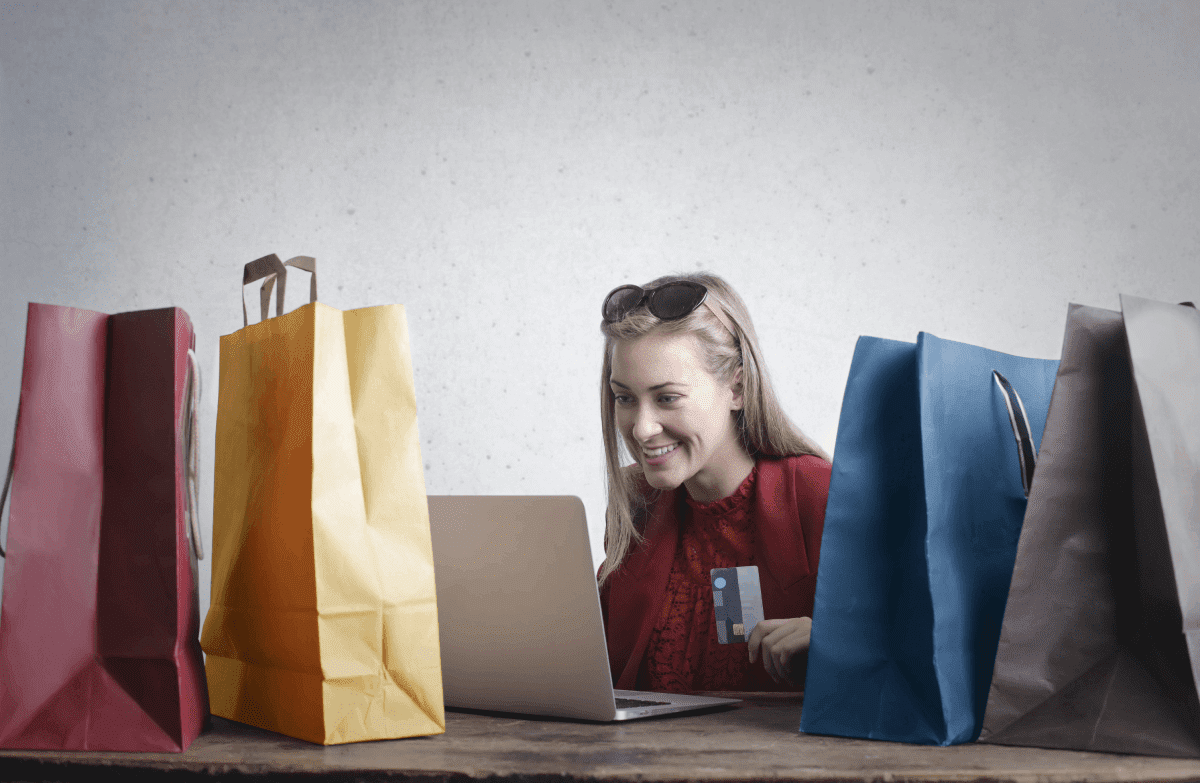 One of our previous blogs outlined how social commerce creates early momentum and websites fuel long-term ambition for small business owners looking to thrive online.
In this article we're going to dive further into the details, exploring how your small business customers can combine the reach of social media with their own e-commerce store to build sustainable business growth.
A four-step blueprint for success
We'll look at how small businesses can use social media to build a highly targeted audience, drive that audience to their website, convert that audience into first-time customers and then start building loyalty.
#1 Building an audience on social media
Ad targeting on social media has become extremely sophisticated in recent years. Indeed, giants such as Facebook, Google and Microsoft have all built multi-billion dollar businesses on the back of this technology.
And while this is great news for the big players, it's also given small businesses the opportunity to get their products or services in front of the exact target audience they want to reach. A potential game changer for entrepreneurs across the globe.
Using these platforms, a coffee shop owner looking to promote a lunch special can serve ads to potential customers within close proximity to their premises and set the adverts to appear more prominently in the hours leading up to lunchtime.
In another use case, the owner of a children's clothing business could use the power of social media to target mothers who like specific brands.
#2 Driving traffic from social media to a dedicated website
And while the ability to be super targeted with your advertising is undoubtedly a huge advantage for today's business owners, it comes with a cost… namely the cost.
Running ads on any of the major social media platforms can be an expensive and time consuming affair. Without careful planning, consistent messaging and a compelling offer ad spend can quickly eat into profits.
With this in mind, it's important for business owners to see social media as the platform they use to build an audience, before ultimately driving that audience to their own website.
#3 Converting visitors into customers
Website traffic means nothing if those visiting the site immediately bounce without taking any meaningful action.
To convert visitors into customers a website needs to load quickly and have a clean user interface (UI). With ever quickening broadband speeds, consumers quickly lose patience with a slow site and often don't want to be scrambling around a poorly designed homepage looking for the right button to click.
With these elements in place, visitors are more likely to convert into customers. Having the right marketing permissions in place means they can then be added to a newsletter or email list.
#4 Turning one-time customers into regular buyers
As a business owner's mailing list grows their reliance on social ads decreases. And because they've used careful targeting on social media to get the right sort of customers to their website in the first place, their list is full of prospects with the right customer profile for their business.
By sharing special offers, discounts and details about new products directly with customers through email instead of social ads, business owners can improve their profit margin and build a sustainable business in the medium to long term.
BaseKit Store and BaseKit Bookings help small business owners to get online and start selling products or services in a matter of minutes. Our simple setup process means website owners have to complete only five steps to get their first product or service online and start taking payments.
What's more both of these products include our newly launched Customers application (mini CRM) – A single place to collect details and transactions of those new customers and regular buyers, when they make an online product purchase or service booking.
Request a demo today to learn more about enriching your digital solutions with BaseKit to help deliver small business e-commerce growth.