Website stores vs social commerce: Three reasons why small businesses should embrace both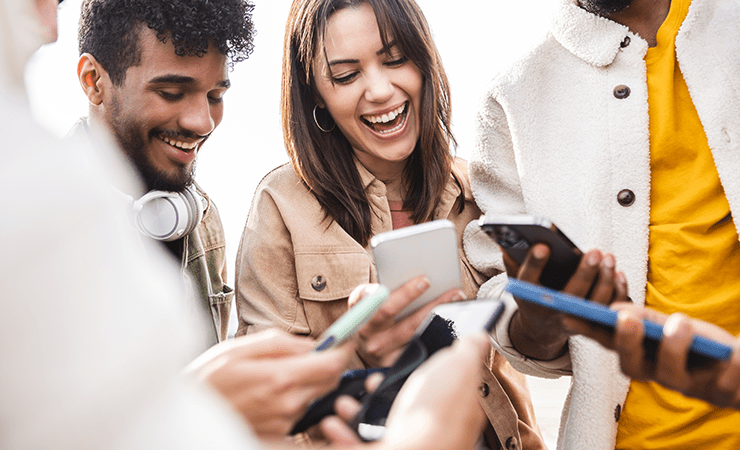 Social commerce is on the rise. With social media platforms like Facebook, TikTok and Instagram looking to be even stickier and more valuable to their users, businesses can now list and sell products directly from their profiles.
That new landscape raises a lot of questions about the kind of digital presence a small business needs today. If they can sell straight to social media users, do they still need to create a website with an online store? Or will a website always be essential to stay in control of their brand?
Fortunately for small business owners, there is much to gain by complementing one with the other.
1. Social commerce offers convenience, websites offer brand control
For small businesses, social commerce makes sense in many ways – especially where convenience is concerned.
Social platforms aren't new tools for small business owners. They're likely already using popular platforms like Instagram and TikTok to connect with their potential customers on a daily basis – not to mention using them in their personal lives too. Being able to sell products on those same platforms means they can meet their customers where they naturally congregate, and they don't have to invest in learning an unfamiliar tool.
But that convenience comes with compromise. When they sell on social networks, they don't have any control over the environment that hosts their store. They can't make things like the store's layout their own, and everything comes wrapped in another company's branding.
They're also at the mercy of whatever changes the social media platform wants to make. If their commission rate is hiked up overnight or the algorithm that puts them in front of their customer base is changed, small business owners have no choice but to accept it.
There's even a possibility that the platform could remove their shopping function altogether if it no longer makes sense for their business model. If a small business is completely reliant on social selling, such a change would leave them scrambling for an alternative.
2. Social commerce creates early momentum, websites fuel longer-term ambition
Focusing on social commerce also makes sense for small businesses at the start of their journey. They might have tight resources or are starting out as a single-person brand, and selling via social channels allows them to get going quickly while keeping a link between their products and their social media personality.
But while a social selling strategy suits their needs at this stage, it's probably not going to be the only channel they need going forward. If their ambition is to grow their business, relying only on social commerce will present a ceiling to that growth.
Social media stores are designed to make the consumer experience as seamless as possible for active users, but they aren't built to be comprehensive e-commerce solutions for small businesses.
A Quickbooks survey found almost three quarters of Gen Z sole traders considered digital tools to be core to their business – but social networks leave a lot of small business owners without the tools they need. For instance, if a small business owner wants to dig deeper into analytics and insights to support their sales, they're going to be limited in what tools their social store can talk to.
That's not the case with a website. For example, a white-label e-commerce store allows small businesses to build a customer database and the list of applications it connects to is always growing. While a social media store can help them to sell their products quickly to potential buyers, a website enables them to look at their operation more strategically and thrive long-term.
3. Social commerce + websites provide a richer customer experience together
Having a website with a store doesn't preclude small business owners from also selling via social media – in the same way that having a physical store doesn't stop them from also selling online. In fact, having both a website and a social media presence can work well strategically.
It's about complementing, not competing. Where social commerce thrives is in making sales quick and seamless for customers. They come across a product on their feed and don't have to navigate to a separate website and find the product again – they just tap the shopping icon and order it in seconds. By removing the obstacles to checkout, it's great for capturing first-time customers who don't want to stop scrolling through social media posts.
After that first sale is where a dedicated e-commerce website comes in. Social media channels can present customers with a quick reason to initially check out a small business and their products, while the website can build on that with a more tailored customer experience. The small business can create the perfect landing page, put the spotlight on what makes their brand unique, and use it to turn transient shoppers into loyal customers who fall in love with what they do.
The BaseKit Store can help facilitate this two-channel approach. Small business owners can publish items from their store directly to Facebook and Instagram, making it easier for them to sell across multiple platforms while keeping sight of everything in one place.
To learn more about supporting small business e-commerce, check out our thoughts on the global e-commerce boom.
We're on a mission for tech democracy for small businesses – are you in? Request a demo of our software, or get in touch to see how we could collaborate.