White label software: bridging the gap to the small business market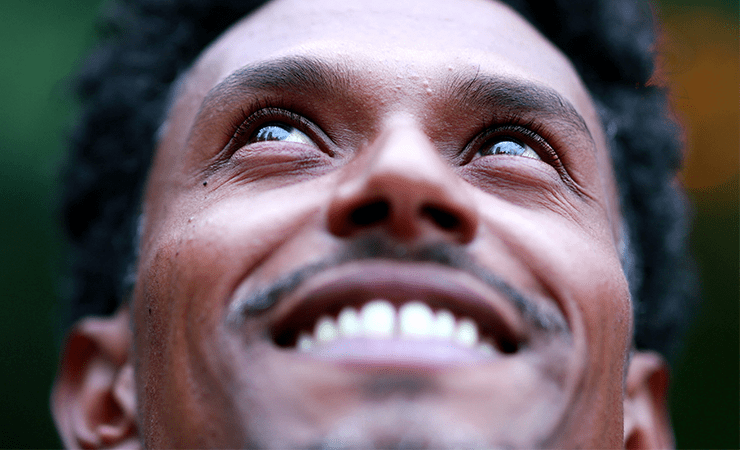 For large companies, the small business market presents a unique dilemma. On the one hand, it represents a vast and potentially untapped new customer base. But on the other hand, small businesses are all too often seen as too small or risky to cater to directly.
But with the sheer number of small businesses around the world, not to mention their potential to grow into market-leading brands, the opportunity of the market is too large to overlook. And there is a solution that can make reaching out to small businesses a safe and easy win for larger companies – white label software.
"Small" doesn't do small businesses justice
There are many reasons for investing in the success of the small business market. But for larger companies looking to engage with small businesses, there's one reason that stands out – their potential.
According to the World Bank there are over 300 million small businesses worldwide, accounting for 95% of all businesses around the world. They are the backbone of the global economy, and plenty of large enterprises depend on their small business partners and suppliers.
But there's more to small businesses than overall numbers. The market isn't just made up of sole traders or local family-owned operations – it also includes businesses with dozens of employees, or niche industry firms with turnover far beyond what their headcount suggests.
And for many small businesses, that description is only a temporary one. Many are laying the groundwork to be the big brands of tomorrow. The companies that champion their success early on will become trusted partners as they grow, while those who judge a small business by its current size could miss out on that opportunity.
A safer way to scale
The difficulty for large companies is that providing the tools and services that small business owners need is often easier said than done. For example, many small businesses need help with taking their operations online – whether that's setting up a website, engaging with e-commerce, or even navigating their options when it comes to tech and digital tools.
But developing a platform like a website or online store builder is a significant project. It's not just the resources and expertise needed to build it, but also the ongoing support to maintain the software, improve the key features according to user feedback, and make it a viable alternative to what's already on the market.
Even if you have the budget to build it, the challenge is then pricing that kind of software solution at a point that small businesses can actually afford while still making a profit against the outlay. Meanwhile, the number of new businesses that collapse each year can make it risky to invest so much in them as long-term customers.
This is where white label software comes in. Here are the top three reasons its a safer way to scale your business:
Ready-made: With a white label solution, you can start offering a powerful tool without investing in building it yourself. For example, the BaseKit platform is already developed and ready for partners to take out to market, and both the UI and the backend are built on a mobile foundation, based on diligent user testing and feedback from small business customers.
Low risk: There's much lower risk because you're not needing small business customers to offset the cost of building a new software platform. Meanwhile, you can trust in the quality of the product, have input into its evolution and call on hands-on support throughout the partnership.
Brand-efficient: As well as being fast and cost-effective, working with a white label partner also helps you offer tools to small business owners while bolstering your brand. If you partner up with a website builder that already exists as its own brand, there's always a risk that your customers decide that the site builder is all they need and go directly to that platform. But white label products let you brand the platform how you like, and create loyal customers by keeping them within your ecosystem and invested in the brand you've already so carefully nurtured to the current day.
A trusted partner to engage new audiences for growing businesses
By being faster and more cost-effective than building tools yourself, white label products can help you make large strides towards the small business market with little risk.
It can be an easy win in terms of expanding to potential customers that were previously out of reach. But the benefits of a white label solution aren't just for the company offering it – they also resonate with many of the challenges small business owners face every day.
Value: If you can expand the products you offer,  that means you're giving small business owners more value – and ultimately, more possibility for their business to grow and thrive. When they need to make every piece of their budget work as hard as possible, it's helpful to find more value in one place
Trust: But you're also building greater trust. White label software means you can offer more services without redirecting your small business customers elsewhere. You can avoid diluting your brand, while they have a better customer experience and feel more valued as a result. If they have a problem or need help with the platform, they know it's you they can reach out to and not a company they've never interacted with before.
Convenience: There's also convenience, which is a huge factor for small business owners. Running a small business, especially if they have few employees and have to wear multiple hats, usually takes up far more of their time than their office hours will tell. If they can access tools like a site builder or a store manager from within the same ecosystem, that seamless experience translates to time they can save and put back into their business.
We're on a mission for tech democracy for small businesses – are you in? Request a demo of our software, or get in touch to see how we could collaborate.