2023 BaseKit Bookings uptake quadruples among partners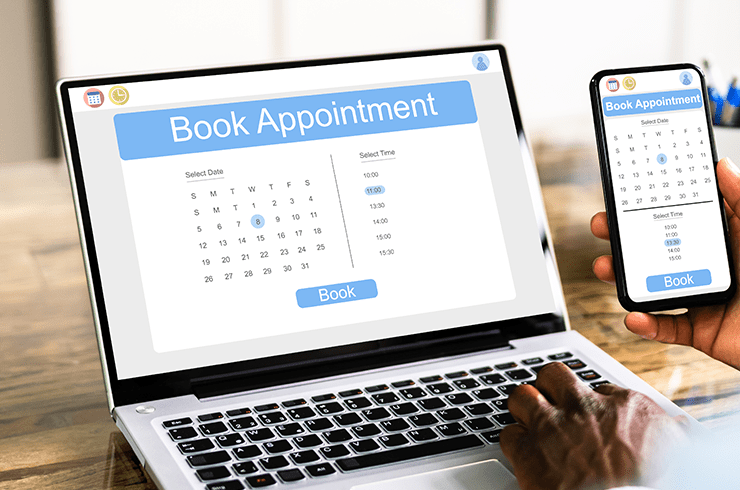 It's no secret the world has witnessed an acceleration of the digital economy. For small businesses, this means that the need for multiple online transactions has gone from 'one day' to 'day one'.
This month one of Europe's largest hosting groups, Team.Blue, acquired SimplyBook.me, marking what they say is an important step toward their goal of becoming a one-stop provider of online solutions and a champion of online entrepreneurs.
Team.Blue is joining other market leaders in the website building space taking bookings software seriously, such as Squarespace, who acquired Acuity Scheduling in 2019 and Wix.com who launched their own bookings software in 2016.
This year, BaseKit has also observed strong interest in our Bookings software. So far in 2023, the volume of our partners who have requested BaseKit Bookings to add value to their existing digital packages for customers, has quadrupled year-on-year.
We are seeing our partners increasingly realise that a large proportion of their customers and the wider market have bigger and better ideas for businesses. And importantly, these big ideas need the flexibility to not only be created, but diversified to sell products or services conveniently from one simple online platform.
BaseKit Bookings is BaseKit's scheduling software designed to allow our partners' customers to take bookings and collect payments for the services they sell using their BaseKit website.
It also has automatic two-way calendar syncing, video links and built-in payments, helping customers to sell hybrid services online or in-person 24/7 from their mobile or desktop, whilst staying organised with automatic availability-setting.
BaseKit Bookings Product Tour
Developed and launched in 2021, BaseKit Bookings is a significant release in BaseKit's roadmap and an integral part of our longer term Connect Vision for the platform.
Several of our partners saw the Bookings trend early on, integrating the product into their existing BaseKit package soon after its launch. However, as market research has proven in more recent months, online scheduling is what customers need and want, and a significant shift in its investment is taking hold among our larger partners.
Throughout 2023, BaseKit Bookings has received multiple updates as part of this years' product roadmap. The biggest of which has been the launch and integration of our Customers application (mini CRM) in March this year.
The Customers application has been automatically integrated with BaseKit Store and BaseKit Bookings to allow users to collect their own customer details and transactions directly in the BaseKit Platform, from the products or services they sell.
BaseKit Bookings is really easy to integrate for existing partners. BaseKit can add the Bookings product to any of our partners' existing BaseKit packages, we can create a brand new package or we can build an add-on package that contains BaseKit Bookings. These options give our partners great flexibility and enable them to put together an offering that makes the most sense for their customers.
If you're an existing partner looking to expand your value added services to your customers with bookings software and would like to receive a BaseKit Bookings demo – please reach out to your account manager to discuss.
If you're considering partnering with BaseKit for the first time, please request a demo of our software and our partnerships team will be in touch with a full demonstration.