Introducing the Customers application
A single place to view all customer details and transactions
We're excited to introduce the all new Customers application to the BaseKit Platform. 
This new feature is an exciting development at the heart of our BaseKit Connect roadmap to connect the many separate steps of transacting online into a simple and repeatable workflow.
The customers application offers: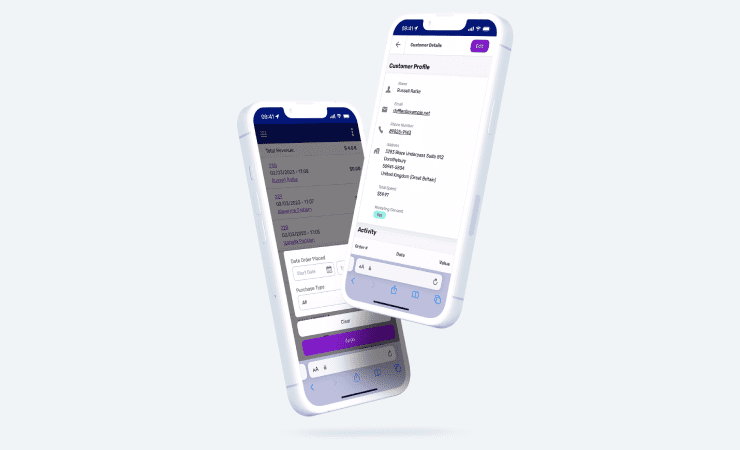 Full automatic transaction history import
The app automatically imports all previous Store and Bookings customer details and transactions with new information imported in real-time.
CSV export
Users can export their customers details and transactions to a csv file to share with other software such as email and finance apps.
GDPR anonymisation
If requested, users can remove any personally identifiable customer information and anonymise their customer transaction history while maintaining accurate financial data.
Cross device functionality
Like always, it's fully functional on mobile and desktop devices.
No added cost
This feature adds value to your customers' existing package at no extra cost to them or our partners.
No configuration required
There is no additional configuration required by partners to deploy the application.
This feature is available immediately for all partner customers with packages that include BaseKit Store or BaseKit Bookings.
Mobile and Desktop Customer Demos
We've created the following desktop and mobile customer video demos of the Customers application in English. The videos are white labelled to allow our partners to add their own branding /editing should they wish to.
We are happy to provide alternative language demos for non-english speaking partner customers – please contact your account manager to make a request.