The BaseKit Connect Vision 2023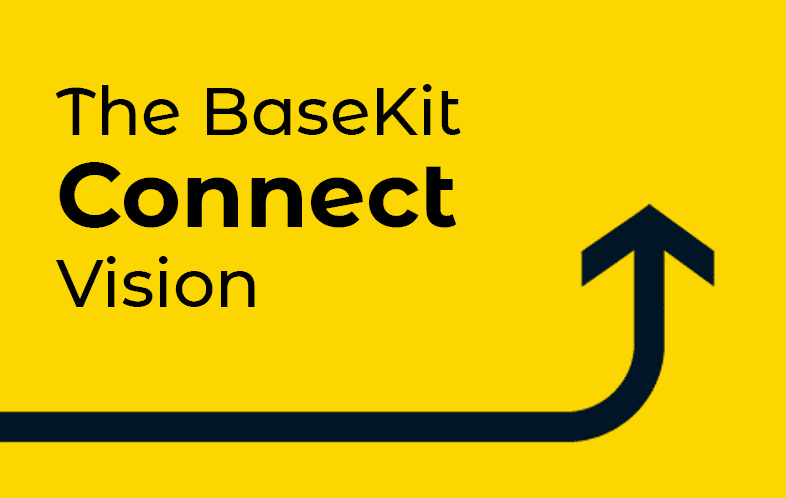 Asana's Anatomy of Work Index 2021 report among 10K+ employees globally shows over one-quarter of employees say switching between work apps makes them miss actions and messages. While 26% say app overload makes them less efficient at work.
According to Okta – smaller companies deploy an average of 73 apps at once. Compare that to data from the US Bureau of Labor Statistics, reported by Fundera, approximately 20% of small businesses fail within the first year. 30% in their second and half by year 5. In the next decade only 30% of businesses will remain — a 70 percent failure rate and a very high churn rate for our partners.
In addition, the World Economic Forum: Future Readiness of SMEs Report published late last year said that digital infrastructure is one of the top drivers of future readiness for small and medium sized businesses. The report also identified that digital process innovation is a top digital transformation recommendation.
The acceleration of the digital economy means for new small businesses, the need for online transactions has gone from 'one day' to 'day one'.
Our Connect vision for the BaseKit Platform is designed to change the game for small business owners by mitigating the complexities and potential business failure for those tirelessly managing many different apps, accounting packages and spreadsheets at once.
Saving time – is of huge value to small business customers.
BaseKit Connect is at the heart of our 2023 product roadmap to further help our partners activate more BaseKit Store and Bookings customers.
Our vision is to enable our partners to serve packages with more valuable and time efficient software, and a better online experience for their customers.
It will be rolled out in multiple releases in 2023 to connect the many most commonly used steps of transacting online for small businesses into one simple and repeatable workflow.
The free value-add
The Customers application is the first step towards our vision, creating one central location for Store and Bookings owners to view and export their customer and transactional data. This will be offered as a free value-add application on the BaseKit Platform.
The justification for a more premium price point
In the roadmap, we will release Zapier integration to transform the workflow experience for Store and Bookings owners. The integration will mean business owners will be able to create their own workflows for different transactional activity related to different applications. For example, an event like 'receiving a new order' can be sent to Zapier and connected to any application that can accept the order content.
We'll then create the means for Store or Bookings owners to enrich their customer experience by offering a members' area on their website. Anyone who buys a product or makes a booking can create an account to view their transactions, check their order status, cancel bookings and contact the Store or Bookings business owner.
The immediate growth opportunity
The connect features will be designed to seamlessly integrate with the BaseKit Platform for speed to market strategies. This makes them attractive to a broader customer base who don't use the BaseKit Platform, serving as an immediate growth opportunity for our partners.
There will also be API access for custom integrations, helping other software providers to offer compelling transactional experiences to their customers with BaseKit.
The Connect RoadMap
Customers application – value-add
The Customers application is a critical foundational development that allows users to view and export their customer and transactional data from one place.
Customers workflows – premium
We will be adding a Zapier integration to the Customers application and othe products to transform the way users manage multiple apps in one simple repeatable workflow.
Customers login for store and bookings – premium
Anyone who buys a product or makes a booking can create an account – to view their transactions, check their order status, cancel bookings and contact the business owner.
We believe realizing our BaseKit Connect vision in 2023 will be of critical value to our partners and their small business customers.
As always our account managers will stay in close contact with all partners about upcoming releases and how to maximise customer activation. Please also stay tuned for product updates as we roll out our 2023 BaseKit Connect roadmap.
We're on a mission for tech democracy for small businesses – are you in? Request a demo of our software, or get in touch to see how we could collaborate.