Six data tips to help inform your growth strategy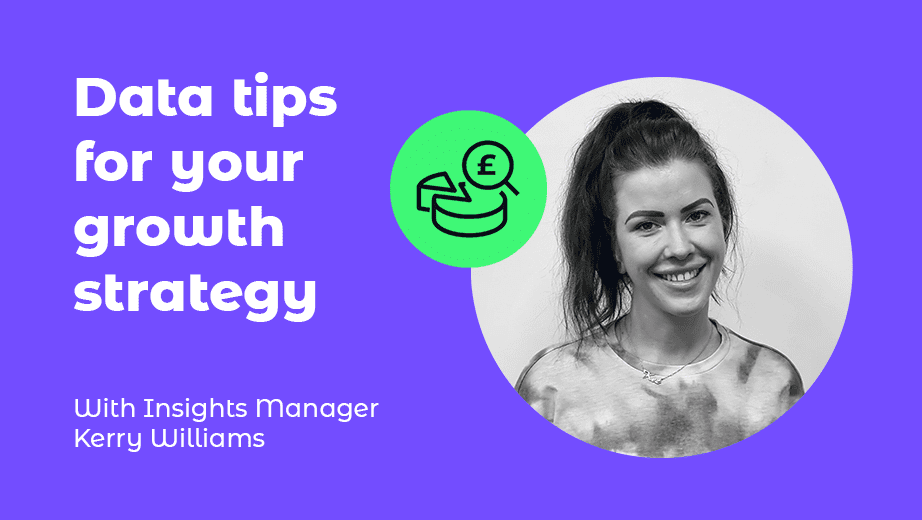 Placing yourself in the shoes of your customers is a fundamental element of developing a successful growth strategy. Part of that process is then being able to collect and analyse the data you need to inform strategic growth decisions.
From product positioning, to marketing messaging and ROI, we believe information and knowledge is critical to understanding where to invest your time, effort and money.
Meet Kerry, BaseKit's dedicated Insights Manager. Kerry works with our partners, our product team and marketing team at BaseKit to provide them with the customer data they need to help inform partnership growth strategies.
Kerry's insights help BaseKit evolve our products to the needs of our partners' customers, but also to help our partners to understand their customers' behaviour, to better understand how to help them thrive in business with BaseKit.
We asked Kerry to give us her top tips when it comes to what to look out for when using data to inform your growth strategy. Here are six tips that she thinks will help.
1. Don't underestimate the power of data fusion
Different data sources evaluated together are very powerful in growth decision making. For example, trial and paid subscription data, together with end user activity data is really good to provide a solid overview and understanding of how the product is performing in terms of revenue and engagement.
These statistics can be discussed and evaluated against other data and events such as marketing campaign activity and product feature releases to demonstrate and explain peaks and troughs, day-to-day.
2. Consistency is key
Be mindful of comparing like for like within each data source you use. Whether you're looking for a light read day-to-day or a comprehensive deep dive across multiple data sources, if you're not comparing like for like, it can make your analysis inconsistent and inaccurate.
This is also very time consuming, not just in the short term, having to constantly dive into the 'why', but it can be very costly in the long term when you have to consider the repercussions of correcting badly informed growth decisions.
3. Prediction is invaluable
Focusing on analysing what has happened or is happening is one side of the story. Forecasting behaviour and results is just as important. Forecast/trends analysis can help predict user activity and capitalise on any known peak periods for customers using your product.
This could be understanding the best time to talk about a new release, launch a marketing campaign or make an important announcement. It could also be understanding when your customers need you most. Predictive data can not only enable organisations to increase their revenue through acquisition, but also help engage customers by understanding when they are most likely to need support to reduce churn.
4. Sharing creates opportunity
Regular data discussion and sharing is really important both internally between teams within your organisation and externally with partners that support your business. It helps to create a consistent safety net when it comes to capturing any data that needs further interrogation to be explained.
Importantly it also creates opportunities to discover more ways to inform growth, not only through shared ideas and analysis, but shared updates on the capability of data capture, and alternative reads on the data from multiple parties.
5. Informed decision-making is efficient decision-making
Data calls and meetings need the most appropriate minds to be effective. There can be a lot of back and forth to investigate what the data is showing you, and importantly what can be done to either keep the numbers going in the right direction, or how they can be improved if they're not where they should be.
This involves a lot of discussion and perspective from those that know the business, the strategy, the product and the market the best. For example factors such as seasonality need to be acknowledged, as well as realistic timeframes for required product development, technical failures, business objectives and so on. Having the correct minds in the meeting gives you a better shot at addressing any challenges efficiently and effectively.
6. Keep a strong hold on your ultimate objectives
Data is effective when it's focused and kept in context. Keeping in mind your ultimate business strategy and objectives helps to establish the scope and depth of your data analysis, and therefore your data read on growth, effective and realistic. Understand your milestones inside and out, and constantly refer back to them when considering the extent and implications of your data analysis.
Are you looking for a reliable partner to support small businesses? Get in touch to learn more about how BaseKit can help.
If you're an existing partner, and want to talk more about how BaseKit data can inform your growth strategy – please reach out to your account manager.