Height settings for sections
New Feature
Available from: v10.83
Available for: All users
Increase and reduce the height of sections with our new height settings feature.
To change the height of any section, hover over a section to find the 'Appearance' menu, select 'Height' and choose from the four options: Small, Medium, Large or Full.
'Full' and 'Small' height setting examples
Full height section
Your customers can use this new feature to expand a hero section across the full width and height of the screen by selecting 'Full' from the height settings menu.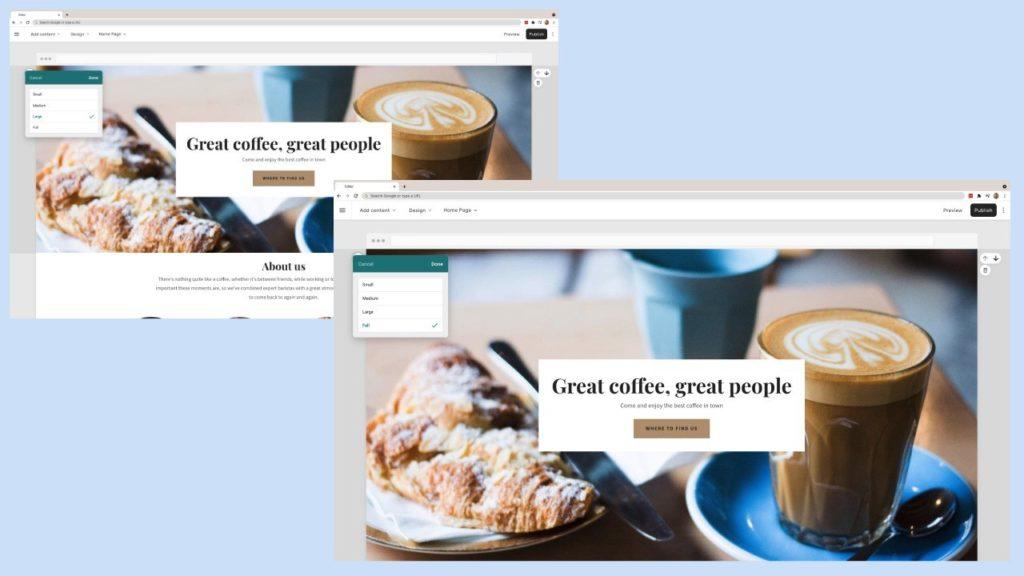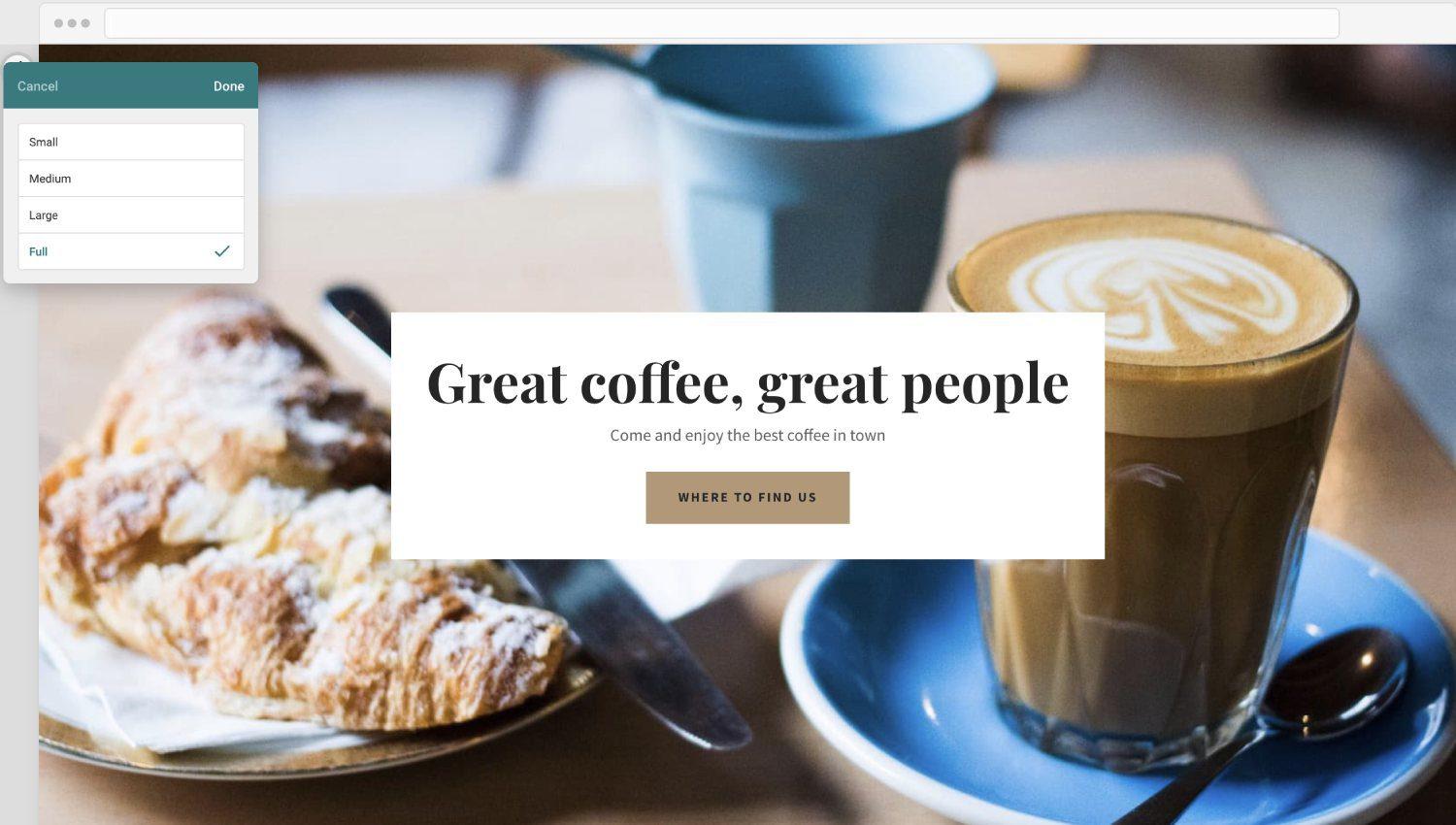 Small height section
To reduce the amount of space between sections, select 'Small' from the height settings menu.