Improvement
Available from: v10.79
Available for: All v10 users
Meet the team
Your customers can proudly showcase their employees and their responsibilities with our new Meet the Team sections. Meet the Team sections are proven to build trust with customers by giving websites a more human touch.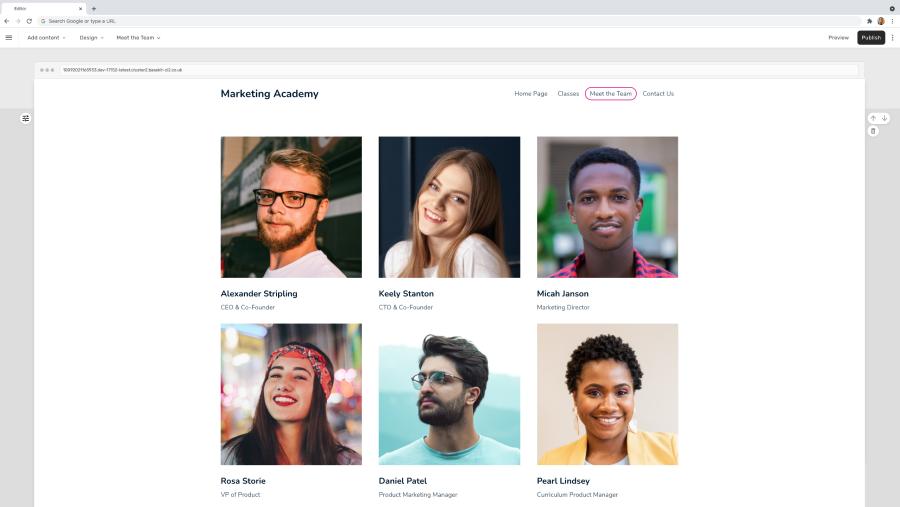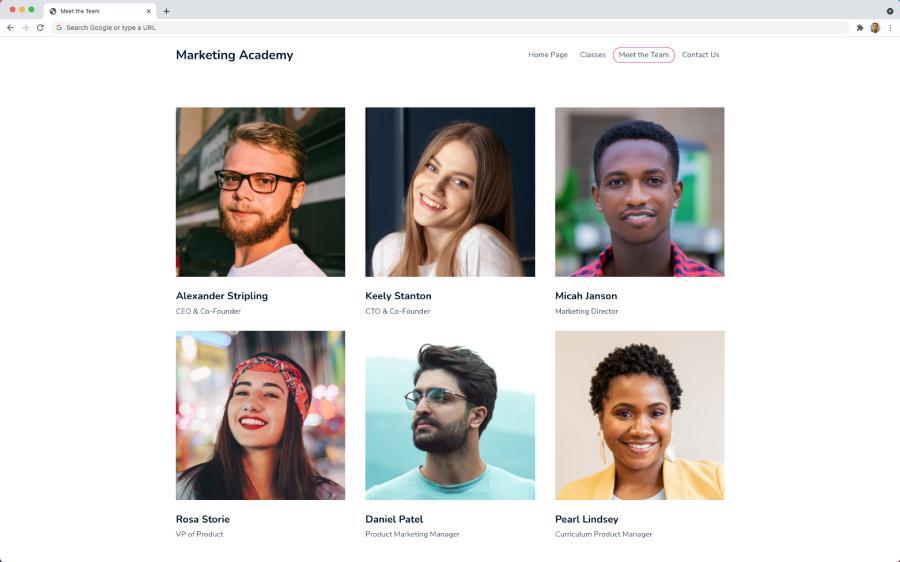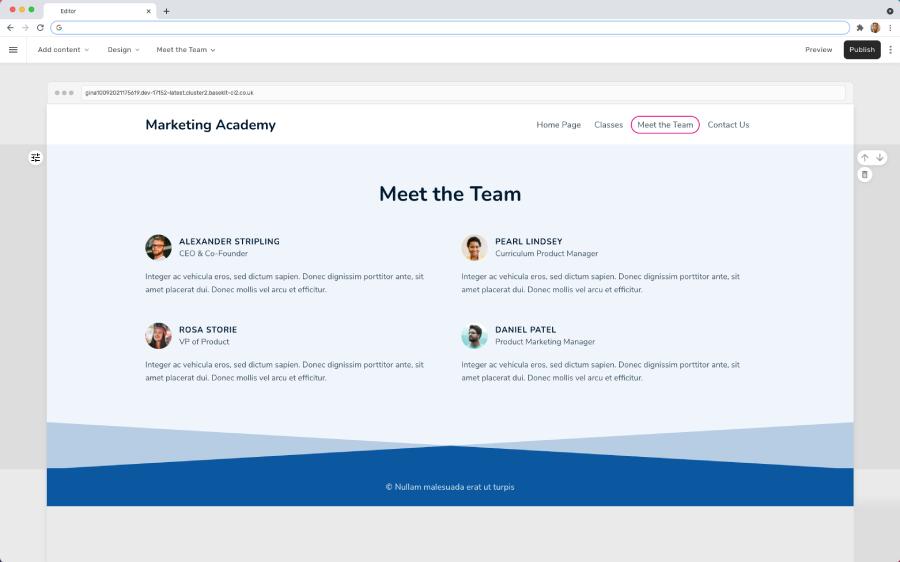 Image and Text:
We've introduced more options for your customers to display their content with two new image and text sections.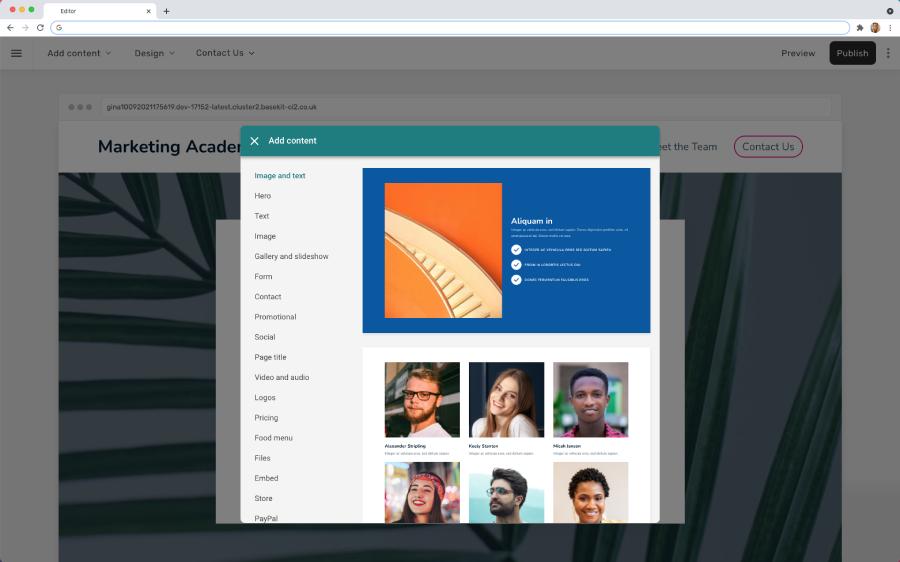 Contact:
An additional contact section design has been added to encourage website visitors to get in touch with your customers.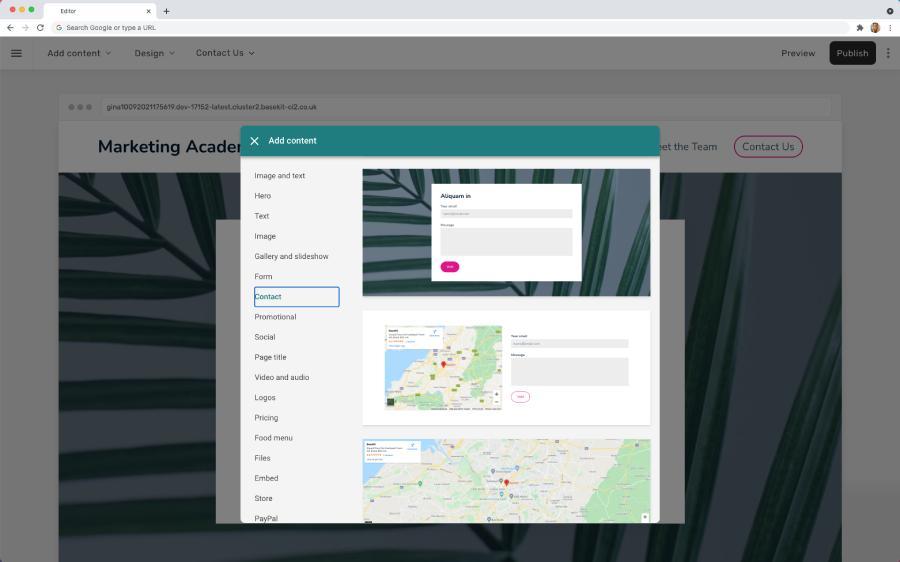 Find the new sections by selecting the 'Add content' button in the Editor.