BaseKit Small Business Scoop: An interview with Mohamed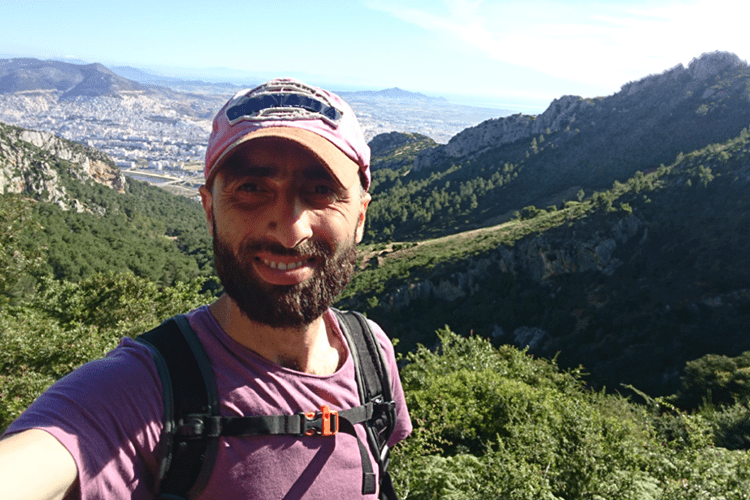 This is the latest in our 'Small Business Scoop' series, interviewing, celebrating and getting to know owners of small businesses around the world.
This month we're speaking to Mohamed Achraf EL MOKADDEM, an entrepreneur in Morocco who, after co-managing a family business selling food goods, went on to create a new business specialising in organic products using BaseKit Site and Store.
Taybat is the culmination of Mohamed's passion for everything that is natural, local, ecological and fair trade. It's influenced by his experience growing up in his grandfather's village, and working in his father's business. You can follow Taybat's path through three generations, through the rural heart of the Tetuan region, and out to the world via digital.
A passion project powered by technology
Taybat is a store that sells goods sourced from rural and often remote communities in Morocco. In these isolated regions Mohamed finds comfort in nature and in people who live with simplicity and kindness – and he wants to spread that feeling far and wide.
"I have always dreamed of creating a way to buy and sell these kinds of natural and local products," says Mohamed. "We sell products of a special nature – with more moral value than material. Each product has its own experience and story behind it…  a farmer or homesteader who has created it through hardship, diligence and love."
Mohamed wanted to bring this rural, isolated Morocco into the modern cities. The urban population often only experience it at exhibitions and festivals, which are limited by place and time. Mohamed wanted to bring this barrier down.
"The market needs such a project," says Mohammed. "Many customers are looking for products with higher quality and ethical standards, which are not always easy to find in the  standard market. Meanwhile, there are producers who have great products, but cannot sell them.
"We are a point of contact between producers and consumers. We work to involve all our people in our strategy, values and vision, and we market everything through technology."
The opportunity e-commerce provides
"The digital transformation of every project has become inevitable," says Mohamed. "Digital promotion is a vast and powerful field, and when we are connected online, we can do double the amount of work that can be done offline."
Word of mouth is still the most effective way for Taybat to acquire new customers, Mohamed says, but the brand's presence on search and social media does bring new visitors to the site. Many understandably do not make an immediate purchase, but those who do make a purchase are able to recommend Taybat to others.
"Creating an online store is the ambition of every entrepreneur who wants to go digital, but it is not that easy," says Mohamed. "It's not just a matter of adding products to a site. You need to market it through SEO and post on social media platforms."
This is another case for crossing the digital divide between small and larger businesses. Small businesses don't just need digital tools, they often want support to make the most out of them. When we surveyed 529 small business owners for BaseKit's 2022 micro business report, we found that those aged under 44, in particular, recognise the value of digital education.
Making tools intuitive is a key part of this, too. Mohamed has found CSV sync to be a helpful feature of BaseKit's ecommerce store – it enables him to update products on Taybat's Facebook store with ease.
A unique business with many challenges
Running a small business is never without its challenges, and Mohamed is facing them from all angles, whether he is persuading producers to adopt new approaches or racing to get Taybat's perishable goods into the hands of customers fresh.
"Taybat's financing also remains limited," says Mohamed. "We're looking for investors who recognise the prospect of this market and value the ethics and vision of our company, but our region's financing systems, such as crowdfunding, are not strong."
Alongside finance, articulating the value proposition behind Taybat's products is not always easy. "We provide high-level products that are well tested and curated," says Mohamed, "But the majority of people lack awareness of the marks of quality – badges and organic certified labels  – and the benefits they signify."
Taybat, like all small businesses, is unique, and the challenges Mohamed is facing don't all fall into broad categories. This is one of the reasons why companies supporting small businesses like Taybat need to break out of the traditional marketing mindset and speak to what small business owners value.
Taybat is the result of an entrepreneur who saw a need in the market and had the ability and technology to meet it. It's also the story of a man who cares deeply about organic, local food from the far reaches of rural Morocco. It's family, it's village simplicity, and it's digital capability.
For more insights into the lives of small business owners, check out our interview with the founder of Lori Lori salon, in which we learn about her thoughts on sustainability, technology and the limited time of a business owner.