Meet Charlie, Digital Marketing Lead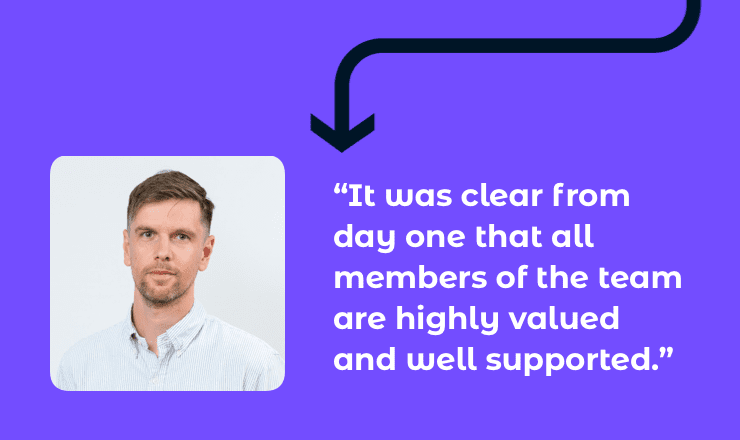 At BaseKit this year, we have doubled down on our brand and marketing strategy and in doing so found ourselves needing a digital marketing specialist to help us define an effective digital brand footprint and lead generation engine.
We have certainly found that in Charlie, our new Digital Marketing Lead. This week we talked to Charlie about his background, his motivations for choosing BaseKit, the team culture and what he loves outside work.
Tell us a little bit about your experience?
After completing my degree in Marketing I went to work for a consumer PR agency. Although I got to work with some interesting clients, B2C marketing wasn't for me.
Since then I've worked for a number of startups including an events company in the tech space, a law services subscription business and an automated credit control platform.
I've also spent time as a freelance marketing consultant, helping small business owners with their strategy, web design and SEO.
What most attracted you to work at BaseKit?
People
The genuineness of the team members featured in the 'Welcome to BaseKit' video made it look like a place to do interesting work with a nice bunch of people. I can confirm everybody is as nice in real life as they are in the video.
Purpose
Having looked at what's involved in becoming a B Corp in a previous role, the fact that BaseKit was committed to this and a range of other green initiatives was a big plus point for me.
What does your new role involve?
I work closely with sales, other members of the marketing team and the wider business to capture existing demand for our products, generate new demand and help position BaseKit as a great place to work.
How would you describe the culture?
Supportive, open and friendly. It was clear from day one that all members of the team are highly valued, well supported and given the autonomy they need to do the job well.
What are your main goals?
To help sign up new partners in different industries around the world and get more small business owners using our digital products.
Favourite thing about BaseKit?
Collaboration and how easy it is to work on projects with different teams across the business. 
What do you enjoy doing in your spare time?
We have two daughters and a dog. But when I'm not spending time with the family, I support Newcastle United and enjoy running.
Would you like to join our world?
We'd love to hear from you! Check out our careers page for the latest BaseKit vacancies.