#AgencyLife: Three trends impacting digital agencies in 2023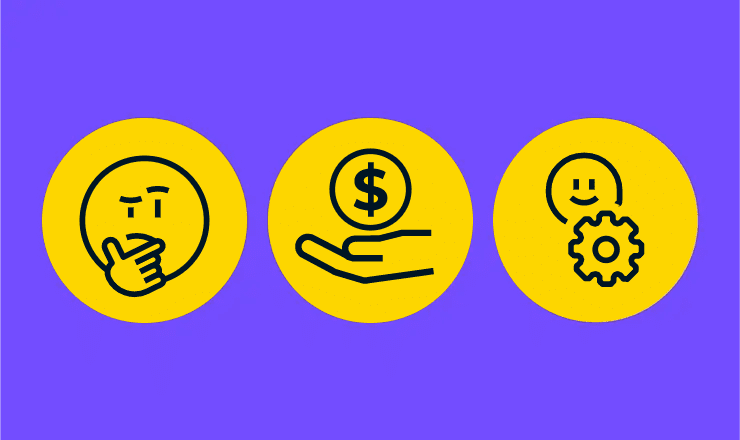 It's not about delivering a thought-provoking monologue to an awestruck client after a sleepless night of preparation. It's not about generating millions in revenue from a simple process handily illustrated on a LinkedIn carousel.
Nope. The reality is different. 
Agency life can be a roller coaster of pitching for new business, being at the beck and call of demanding clients and chasing for payment when the project is complete.
But what about trends in the wider industry? 
Here are three challenges agency owners face in 2023 and how we think they should tackle them. 
Specialist >< Generalist 
As an agency owner do you build your business around a single specialism… or… position yourself as a generalist, open to working with clients from different industries with different requirements?
With the likes of Fiverr and Upwork you may just be able to do both. These websites have given creatives in almost every field a platform to sell their expertise. 
Combining specialist freelancer skills with your knowledge of the wider digital landscape and understanding of a client brief could be a sure-fire recipe for success. 
Scalability 
Project work can be tough. Scope creep and a lack of predictable income can lead to big problems for any agency. 
Against this, agency owners can be forgiven for looking enviously across the room at the SaaS industry with its straightforward pricing and relentless focus on recurring revenue. 
And while some agencies have been able to get a small piece of the pie by offering maintenance, support or hosting bolt-ons – many still have to turn clients away who don't have the upfront money to commit to designing and developing a new website from scratch.
One possible solution for agencies looking to scale and generate additional income is white label software. In particular, a white label site builder can be a great tool for agency owners and their teams to scale in new markets.
Not only do these platforms allow you to build websites quickly, and in turn work with smaller clients, previously priced out of your services, they also offer a number of other benefits.
Firstly, all of the design, development, security and UI testing has been done for you by a specialist software company – meaning you don't have to take on any of the risk or cost associated with new product development.
Additionally, with the solution being white labelled, everything is delivered under your brand – the brand you have invested in so heavily to get it to where it is today. This means your new, smaller customers feel comfortable  they're receiving the same bespoke agency experience as your larger clients and you're still in control of how they receive it. 
Finally, therefore, your ability to sprint to market with a new solution is fast. Implementation is easy, and off you go.
AGT: Agencies Got Talent 
Agencies are home to many talented and motivated individuals. Throw this in a blender with low barriers to entry and today's number one agency superstar may become tomorrow's number one competitor. 
While the 'new clients = growing business = happy employees' equation helps create a positive mood amongst staff, more can be done to create a work culture that keeps your team engaged and employee churn low.
However, it's more than half price gym memberships, ping pong tables and fluffy jargon. 
In the words of Bill Marklein, Founder of Employ Humanity, 'Culture is how employees' hearts and stomachs feel about Monday morning on Sunday night.'
It's genuine two-way dialogue, transparency on business results, alignment of values and constructive feedback. It's all of these things and more. It can help drive loyalty and make your agency a place where people aspire to work.
Hello. This is us 👋
While the specialist <> generalist debate and employer brand action plan are best tackled by your leadership team, scalability and more specifically white label powered scalability is something we know a lot about. 
Our white label website builder, e-commerce and bookings software is trusted by over 100 partners including Fasthosts, Etisalat by e& and Telefónica to support millions of small business owners around the world – and delivered under their own brand. 
Beyond our software, it's the account management support and GTM consultancy we offer all of our partners that sets BaseKit apart. Speak to our partnership team today to learn more about working with BaseKit.