Delivering robust software at scale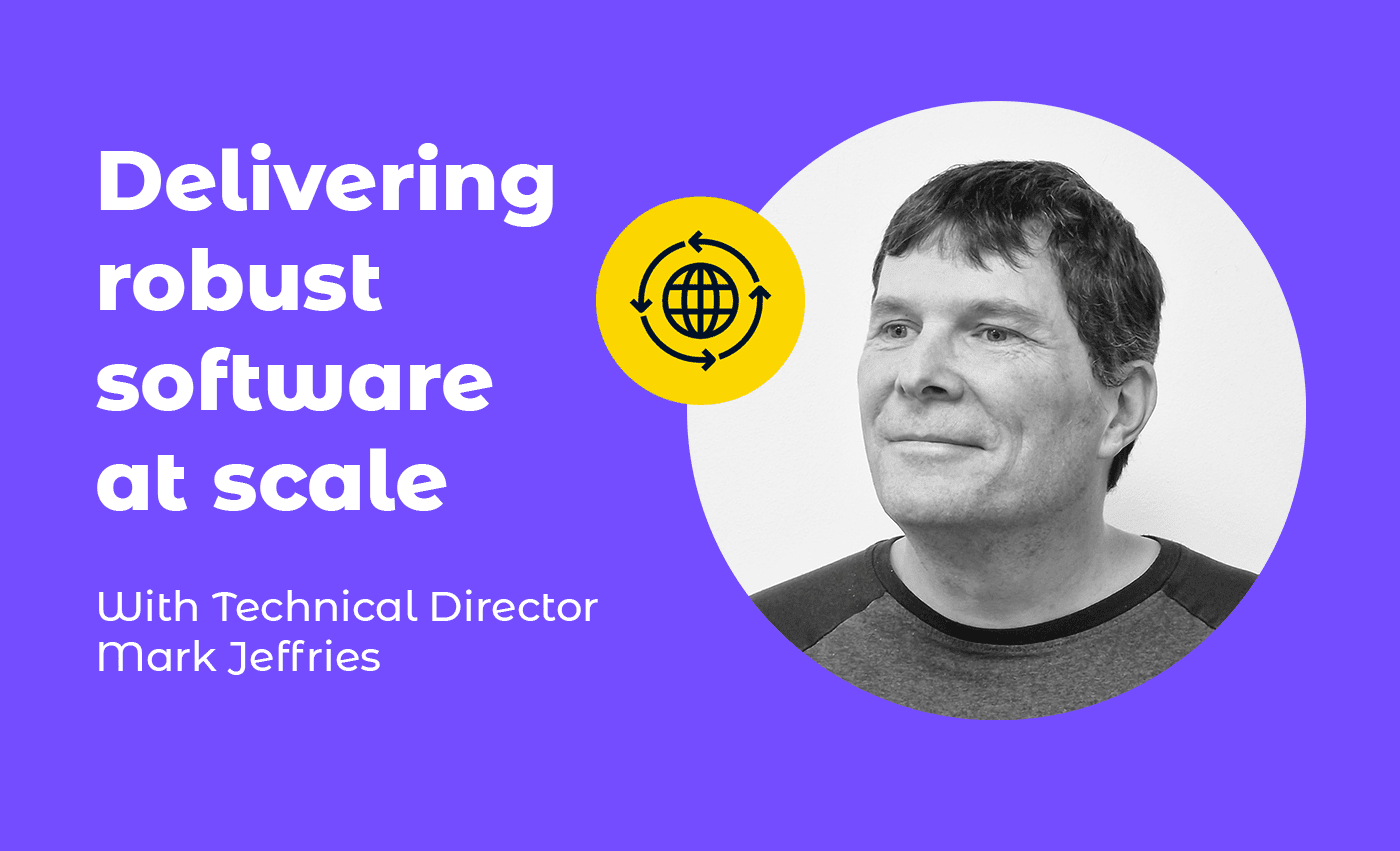 Creating a cool piece of software is easier than it used to be. Delivering scalable, robust, secure applications that can serve a global audience is significantly more difficult.
At BaseKit we've got instances running over 100,000 websites at a time. Our technology is proven at scale and used by some of the biggest global names in the industry.
Here, we asked Technical Director, Mark Jeffries, how we make our BaseKit Platform so robust and how we deliver it so that our partners can use our software to scale simply and securely all over the world.
A self contained system for effortless delivery
"BaseKit is and always has been a self contained Platform. Very early on we decided that this would offer many benefits over just creating files that could be uploaded to a different web hosting platform via File Transfer Protocol (FTP)."
Whether our partners integrate BaseKit software as SaaS – hosted on the BaseKit infrastructure, or On-Premise where it is hosted on the partner's infrastructure, we've never accepted 'publish to FTP' as a viable solution, and for good reason.
"The self contained instance of BaseKit ensures that every website built with our software automatically has the full resources of the Platform available to it." says Mark.
"It means each website can easily cope with fluctuating demands in visitor traffic."
"Complex products such as e-commerce and online bookings solutions can all be maintained centrally in our Platform, so a small business owner doesn't need to spare the time to learn and execute how to install and configure scripts or maintain a database themselves – this all happens automatically within BaseKit."
"It also ensures that all of our hosted websites automatically operate using the latest version of BaseKit, including the underlying hosting technologies and security updates."
"Our partners and their customers have peace of mind that they're automatically receiving the latest platform improvements and security releases without having to lift a finger".
"With a standalone site uploaded via FTP, all of this is often left completely up to the website owner to manage, which is daunting, time consuming and complicated to keep on top of."
Maintaining performance at scale with new technologies
The BaseKit Platform itself is a high availability cluster of application, database and caching layers which ensures we can maintain high availability and performance for our partners and their customers.
This means our 30 instances of BaseKit around the world can handle hosting hundreds of thousands of complex, busy and dynamic websites with e-commerce stores to sell unlimited goods, and/or bookings and payments functionality to sell unlimited services.
"We've always been quick to adopt new technologies to improve our platform delivery and were among the first to use docker in production."
"Docker or containerisation is used to ensure we can have multiple discrete parts of the BaseKit Platform running on one, fault tolerant, instance. This means we can always deliver maximum uptime for our partners' customers' websites." says Mark.
"We also ensure our On-Premise software makes efficient use of hardware by making sure our application servers are load balanced. This means we have fail-over but also ensures we utilise all of the hardware at the same time."
"BaseKit has a fully featured API allowing our partners to provision websites automatically and at scale, but we also have numerous plugins available for more common web hosting platforms such as Plesk, cPanel and WHMCs."
Future proofing security
"Our in-house development and systems admin teams are very much focused on security first."
"We use automated tools to constantly monitor reported vulnerabilities in the software libraries we use as part of the BaseKit Platform, and address these constantly."
"We conduct automated penetration testing on every single new BaseKit Platform release. The Platform itself also runs on a locked down underlying operating system using a dedicated, security focused, distribution."
"Continuous deployment or fortnightly product releases to our partners also ensures they receive the latest version of not just the BaseKit Platform, but the underlying components of the technology stack that runs it. This means their customers always benefit from the very latest version of BaseKit, including any security updates to the underlying tech stack."
A genuine partnership
"The most important thing we do isn't actually around the technology, it's around the people."
Where we set ourselves apart, really comes down to the people at BaseKit.
"Our partners tell us the key difference is that with BaseKit they have people they can talk to across all aspects of the business: marketing, account management, support, development and systems admin."
"Our account managers and technical staff are always available to help partners and ensure the BaseKit Platform is running securely."
"Our systems admin team are regularly in direct contact with our partners systems admins and we have a dedicated channel to our developers for partners newly integrating BaseKit into their own platform."
"It genuinely is a partnership with BaseKit, we're committed to forming an active two-way relationship with partners to help them sell and maintain our Platform in the easiest and safest way possible."
We're on a mission for tech democracy for small businesses – are you in? Request a demo of our software, or get in touch to see how we could collaborate.