Five questions to ask before choosing a white label partner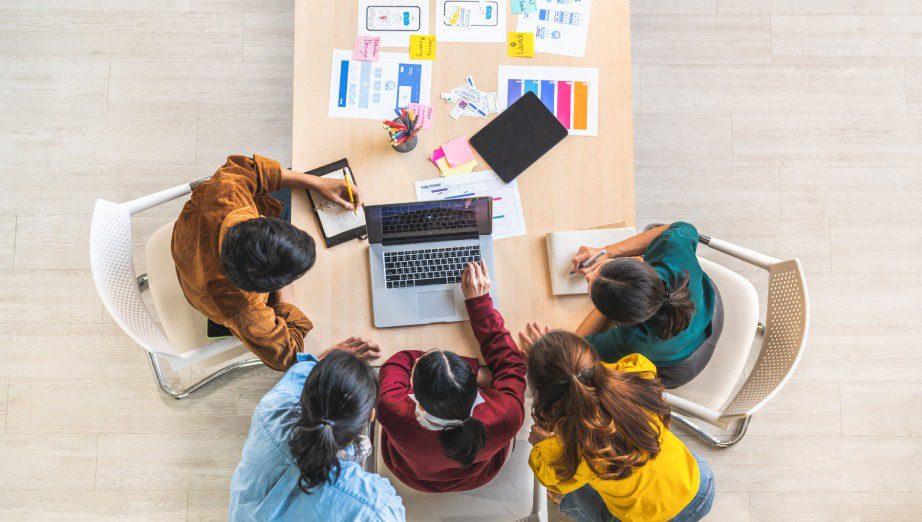 If you're looking to start offering white label tools to your small business customers, choosing the right partner is not always a simple decision. There are a wide range of questions that need to be answered before you can make a decision – and not only by the prospective partners but also by your own organisation.
The more certain you can be on elements like a) what support you need from a partnership, b) what the integration phase will look like and c) what your small business customers need, the more successful the partnership is likely to be.
Whether you're already weighing up potential partners or just beginning your white label software journey, here are five questions to ask to help you narrow down your options.
1. What do you need from the product?
When you're weighing up partners for a white label solution, the first thing you need to know about is of course the product itself. Part of that will be the range of features, but it's also a matter of user experience. With small business customers, speed and ease of use is everything, so you need to be sure that the product you're considering offering them is efficient and intuitive even for a tech novice with little time on their hands.
You should also be thinking about how secure the platform is, and what questions you need to ask a potential white label provider about their security. Whether you're concerned about protecting against bots and DDOS attacks or having 24/7 support in case something does go wrong, security isn't a question you'll want to answer once a partnership has already begun.
2. How will you market and position your white label software?
Often the reason a white label partnership doesn't succeed isn't down to the product falling short, but because partners haven't spent enough time understanding their audience and how to market to them. In order to attract small business customers to a white label website builder, for instance, you need to know who you're dealing with and how to give them something they want and need.
Over our years of building white label digital products for small businesses, we've developed a strong understanding of small business owners and how to speak to their needs. As part of the integration and onboarding process, we provide new partners with marketing materials and positioning advice, as well as support training to first line agents to prepare them for the product launch.
3. What integration support do you need?
Offering any new white label products requires integration, and before you begin a partnership you need to know what your capability is and how to prepare for the integration process.
That preparation should be a shared responsibility. A white label partner is more than a vendor selling you a new product – they should provide focused support to make sure you're fully set up and ready to sell as quickly and seamlessly as possible.
BaseKit's white label website builder is designed to integrate seamlessly with the ways a new partner already sells software products. Whether it's integrated on-premise or as SaaS on the BaseKit infrastructure, we run a dedicated onboarding project to quickly get a new partner fully set up and to configure BaseKit's white label platform to meet their requirements.
4. How do you need the partnership to work?
Choosing the right partner to provide white label products isn't just about understanding what the product does – it's also about understanding how the partnership works, and what level of support you need from your white label provider.
For example:
Do you have a team ready and available to handle infrastructure support for the integration process or do you need to rely more on your partner?
Do you have teams in place to provide first line support to your customers?
Do you have marketing support already in house, or do you need to lean on your partner to help with positioning the product to small businesses?
How will you capture data insights, and how can they be analysed alongside your partners insights for informed on-going decisions?
Do you need a hands-on account manager to provide ongoing partnership support?
If you understand the gaps you have, you can search for a partner that's able to fill them.
5. What are your objectives for a white label partnership?
Finally, you need to think beyond the initial phase – integrating the product and positioning it to your customers – and pin down what you want to get out of your white label partnership.
For example, what volume of new customers are you expecting to see as a result, and what do you need to make that work alongside your current customers? What kind of time frame are you looking to see those results in, and how will you measure a successful partnership? And what assurances do you need that the platform will remain robust at the scale you're planning?
If you're not clear on what your objectives are before you embark on a white label partnership, it's easy to begin with unrealistic expectations and end up disappointed when those don't come true. But if you ask the right questions internally ahead of time, you'll make it far easier to choose a partner that will best support your needs.
We're on a mission for tech democracy for small businesses – are you in? Request a demo of our software, or get in touch to discuss what a BaseKit partnership could look like.