Online bookings software is no small opportunity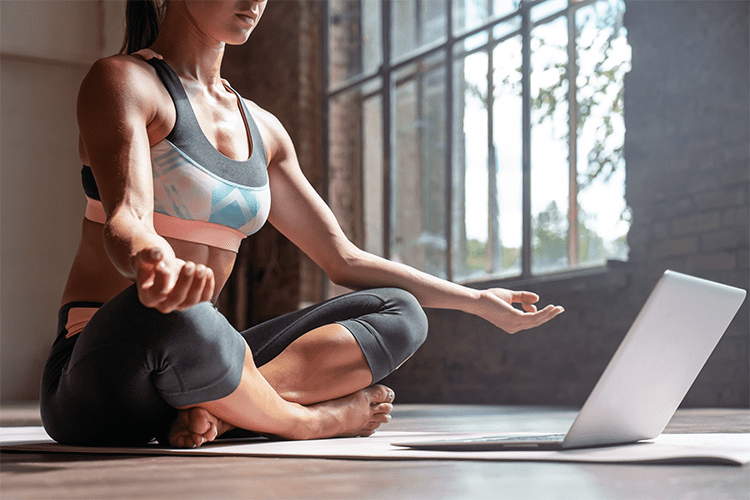 For years, small businesses have relied on traditional methods for taking bookings. While larger companies have embraced digital booking tools, the perception is often that small businesses aren't interested – either because the software costs too much, is too complicated for their business, or because they just don't see the need.
But the reality is that small business owners are looking for online booking systems too, and in no small number. They want to streamline how they run their current business and grow it for the future, and are ready to give their loyalty to the companies who can support them.
It's not a niche market – it's a necessity
We recently unveiled  our micro business report, Crossing the Digital Divide. In it we spoke to 529 UK micro business owners about the role tech plays in their business and the barriers they face in adopting new tech.
Among the report's findings was that 20% of micro business owners said an online booking system would be crucial to their future business success. To put that 20% in perspective, 23% of micro business owners said an e-commerce store would be critical for their business – in a world where 2021 e-commerce sales amounted to $5.2 trillion.
That's not even the whole picture. A further 37% of micro business owners said they didn't know what tech tools they needed for the future, meaning there's a potentially huge number of micro businesses out there that could benefit from online booking software, but don't yet know what to look for.
For the companies that support small businesses, those numbers point to an opportunity. These small business owners don't see digital booking tools as an option or a bonus. They see them as a priority, and the market is growing to meet their demand – Allied Market Research estimates that appointment scheduling software will be worth almost $550 million by 2026.
But it's not just as simple as offering the tools. The micro business market isn't always primed to take them up – while product-focused businesses understand the need to embrace e-commerce, services and sole traders sometimes say  they don't need tech.
What's missing is usually the awareness of what tech can do for them, or the confidence to find out. If learning how to use a new digital tool seems either too time-consuming or not worth the effort, they'll look at their pen and calendar and ask "If it isn't broken, why fix it?" What they need from the companies providing the tools is a clear idea of the value tech can bring to their business, and the support to get everything set up.
Offering online bookings benefits everyone in the chain
For small business owners, the benefit of adopting tech like online booking software isn't just about saving them time. It's also about what the tech gives their customers.
Consumers want better services, but they also want a better customer experience. Whether they're booking a fitness class, a table for dinner or an electrician to wire their kitchen, they want to be able to do it without taking time out of their own work day to make phone calls or scrap around with email chains and manual bank transfers.
Online booking systems mean they can arrange the services they need in as few steps as possible, and at any time. If they can book a plumber the moment their washing machine starts leaking in the middle of the night, and that gives them huge peace of mind. This kind of customer experience fosters loyalty, and  research by Bain shows that companies who excel with their experience grow their revenue by 4%–8% above the market.
That loyalty passes up the chain. If a micro business owner starts generating more customers and revenue as a result of their online booking software, they'll likely stick with the company who provided it. We've seen that effect ourselves. One of our biggest hosting partners tripled their conversion rate when they started offering  BaseKit Bookings to their small business customers.
Online booking means more time for small business owners
This isn't only a massive opportunity for companies selling online booking software,  it's also a chance to address tech inequality. It shouldn't just be larger or more established organisations that are making use of booking software, and  we want to give small businesses their best shot of bouncing back during economic downturns.
Manual bookings puts small business owners at the mercy of their phones, because a missed call is a missed customer. It's a particular problem for sole traders and tradespeople, who often have to remain on standby through evenings and weekends in case a new customer calls.
Online booking software empowers micro business owners to change that narrative. It means they can take bookings and payment for services at all hours of the day, even as they sleep. There's no need to sacrifice more of their free time for their business, or step away from serving a current customer to answer a call from a new one.
What's more, when they're not spending time taking phone calls, or sifting through booking request emails and checking the diary, that's time they can put back into their business.
An online booking system also ultimately affords them more ways to engage customers with their business with helpful communication such as bookings information, content and automated appointment reminders.
All this helps to ensure their small business can better attract and retain customers in a world that is increasingly dominated by digital. There isn't just demand here, there's a need, and the larger companies that meet it – such as telcos – will notice the difference to their own customer churn too.
We're on a mission for tech democracy – are you in?  Request a demo of our software, or  get in touch to see how we could collaborate.