Beyond online banking: Four things small businesses need from banks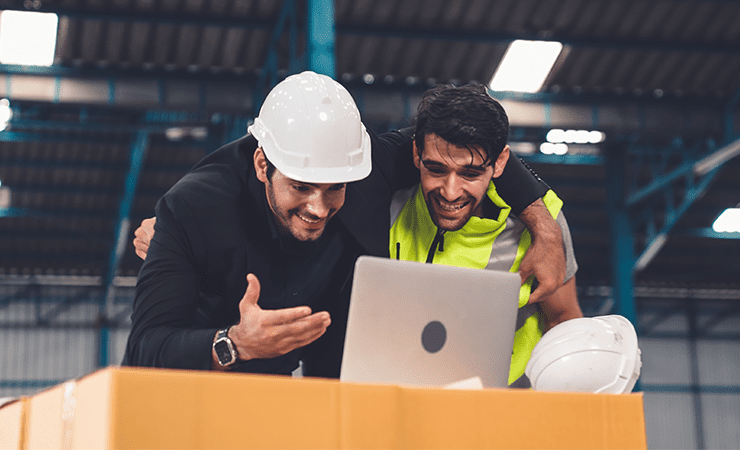 Banks have always been an essential element of running a small business. In recent years the banking sector has put significant focus on digitising their services to improve that experience, giving small business owners the power to easily manage their finances and payouts online or via their banking app.
But banks can do so much more for their small business customers than streamline their online banking experience. From bringing them online via tech partnerships and digital education to empowering them to realise their sustainability goals, banks have the potential to become valuable champions of their success.
1. Financial tools that go beyond traditional banking
In an increasingly digital world, convenience and fluid experiences are key. But that's not just the case when it comes to the user experience of a single banking app. It's also true for the tapestry of interconnected systems that keep a small business running behind the scenes, and banks have a role to play in making that whole package sing.
Part of that will involve the industry-wide push to adopt open banking. This will benefit small e-commerce businesses in particular, bringing the potential for faster transactions with lower fees, increased payment security and peace of mind when it comes to refunds.
But it will also mean collaborating in more open ecosystems with the digital tools small business owners use every day. Systems like accounting, tax and finance software all have natural touchpoints with a business owner's bank. Those connections are an opportunity for banks and digital platforms to work together and join the dots between their respective services, for a more slick and seamless user experience.
2. A trusted partner to help small businesses go digital
For many small businesses, digitising their operations isn't a straightforward matter. For instance, they might know that they need to build an e-commerce store to benefit from online sales, but they might not know how to build a store reliably and cost-effectively. When time is scarce and they're managing tight budgets, the last thing they can afford is to invest in tools that end up letting them down.
It's a problem that banks have a unique position to solve. Not only is the connection with a small business already there, but banks also command a strong degree of trust. If they were to start offering digital tools to help small business owners get online, it's assumed they wouldn't put anything on the market that would damage their established reputation.
Banks can leverage that trust to make it easier for small businesses, by offering tools like white label website builders as part of their small business banking package.
3. Small businesses want more advice
Small businesses are seeking more and more advice from banks to help them ride out the current economic conditions. This includes asking for advice about traditional areas of a bank's remit, such as available credit and tips on how to reduce fees, but according to the senior director of banking and payments intelligence at J.D. Power, small businesses also want banks to provide advice about technology.
Not every small business owner will be tech-savvy enough to know how to set up an e-commerce store or get started with accounting software, and they often don't have the time to muddle through figuring it out alone.
To support small businesses, banks should pair their digital tools with the education in how to set them up, how to get the most out of them, and the value they can expect in return.
As well as helping small business owners get to grips with tech, this can also help banks improve their customer retention. The further they go in championing small business success, the more small business owners will value them as a long-term partner.
4. Alignment with small business values
Sustainability in the banking sector is coming under increasing scrutiny, especially when it comes to factors like investments and operational footprints. That scrutiny isn't just coming from ethical consumers – it's also coming from mission-driven small businesses who want partners that share their values.
Many small businesses are looking to their banks to support them in boosting their eco credentials. Funding is one of the biggest barriers for small businesses trying to reduce their environmental impact, and banks can help empower the changes they need to make by opening the door to greater support.
Small businesses will always want to know that any digital tools they adopt won't undo their efforts to be sustainable. The data sites and load times behind a business owner's website can add significantly to their unseen emissions, so banks will have to be sure they seek out green tech providers to help them get their small business customers online.
We're on a mission for tech democracy for small businesses – are you in? Request a demo of our software, or get in touch to see how we could collaborate.